Shift Happens by Storm Grant
Publisher: Amber Quill Press
Genre: GLBT, M/M, Fantasy, Paranormal, Erotic Romance, Shape shifter
Length: 242 Pages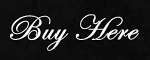 Summary:
Three years out of grad school, anthropologist Adrian Thornapple is still stuck in that "temporary" office job. When his former mentor invites him on a rainforest expedition, he says he can't. He has obligations. He has security. He has…a dead neighbor on his doorstep?
She's fallen victim to a new and deadly designer drug shipping up from the rainforest. Accused of involvement in her death, Adrian suddenly gets that life is short, civilized doesn't mean "safe," and that he should follow his dreams.
Adrian's expedition morphs into a nightmare of illegal drugs, slave labor, and a terrifying quest through the rainforest and the spirit world. Worse yet, his companion and protector is a giant man-eating jaguar with whom he might be falling in love!
Lasha's Review:
Storm Grant's Shift Happens takes the reader on a whirlwind journey through the Amazon rainforest in a story fraught with danger, man-eating shape-shifting jaguars, and one sexy anthropologist. I could not put this book down, I even skipped dinner to I finish it!
Adrian and Tom are fully fleshed-out characters that are quirky (Tom shifts into a jaguar for a good portion of the book) and utterly adorable. The novel seamlessly weaves between the real world and the supernatural taking the reader on a wild ride filled with funny dialog, action, adventure and true love.
But the most important selling point on why I enjoyed this book so much was the author's wit and her ability to twist words into such humorous dialog kept me laughing throughout the entire novel. A truly delightful read. Storm Grant goes on my auto-buy list from this point forward!
Rated 5 Delightful Divas by Lasha !
Related Posts