Seizing It by Chris T. Kat
Publisher: Dreamspinner Press
Genre: Contemporary, Erotic Romance, M/M, GLBT
Lenght: 202 pages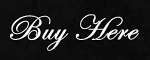 Summary:
Veterinary receptionist Kit Hall doesn't get close to people, and for good reasons: his epilepsy makes him feel like a freak, and his ex was an abusive jerk. But that doesn't always deter people from wanting to get close to Kit. When a Good Samaritan saves him from his wannabe boyfriend in a parking lot, he doesn't expect to find the guy so attractive. He definitely doesn't expect his savior to turn out to be his new boss.
Dale Miller, veterinarian and old-fashioned guy, sees right through Kit's prickly facade. He likes what he sees, but convincing Kit to give a relationship a shot isn't going to be a walk in the park. Of course, for Kit, resisting Dale isn't going to be easy either.
Samhain Queene's Review:
From the very beginning I was caught up in Seizing It by Chris T. Kat. The whole story takes course over a few days, but everything happens exactly when it should. There's no second guessing or wondering if you're missing something. The story is told from Kit's point of view, which is perfect for Seizing It.
Kit is full of so many conflicting emotions that don't blend well with his epilepsy. Having been rescued by a stranger and the trauma that goes along with all that happened, Kit is on a downward spiral. While he thinks he's okay and has his epilepsy under control, he soon discovers that appearances, even his own, can be misleading.
Dale immediately sees Kit in a way that Kit doesn't. Dale sees through all of Kit's anger and bitterness but he doesn't know the whole story. And being a gentleman means no pressure. He surprises Kit by calling him on his BS and convinces Kit to try being in a relationship. The only thing Dale asks for is honesty. And Kit's afraid if Dale knows everything he'll walk away.
Dale and Kit are a great couple. Yes, we only see it from Kit's perspective, but Dale does all the little things just right and has Kit questioning his own behavior. Seeing them struggle with Kit's anger issues and move on to admitting that over a few days they're running as quickly as possible to love was amazing. Love at first sight happens for these two even though Kit doesn't want to see it.
The pacing of Seizing It, the revelations, and the characters draw you in and don't let you go. Ms. Kat has brought us a great story. Can't wait to read more of her work.
Rated 4 ½ Delightful Divas by Samhain Queene!
Related Posts