My Fierce Highlander by Vonda Sinclair
Publisher: Smashwords
Genre: Historical Romance
Length: 300 pages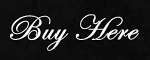 Summary:
A scandalous English lady banished to the Highlands of Scotland and an injured enemy chief join forces against her malicious and violent family. As the danger and conflict surrounding them escalate, Alasdair and Gwyneth discover an explosive passion neither of them expected. When a difficult choice faces Gwyneth, will she have to give up the honorable Highlander she has grown to love? 91,000 words
Shelly's Review:
Gwyneth hated senseless battles with all the blood and death. She's a healer and when she finds an injured warrior, Alasdair, she knows she has to help him. Gwyneth knows he's the enemy, but when she finds a peace treaty on him she hopes it's the end of the needless bloodshed.
When her clan tries to retaliate against her for helping the enemy, Alasdair takes Gwyneth and her son under his protection. When they're in close proximity to each other, their hidden passions ignite.
A romance including a sexy highland warrior is always at the top of my favorites list, and My Fierce Highlander is just scrumptious! It's very romantic and the sex is oh-so-steamy. Alasdair is always coming to Gwyneth's rescue and who wouldn't want a handsome warrior, who also happens to be a laird, coming to their rescue? She just can't resist those sexy encounters with Alasdair and Ms. Sinclair makes them so sensual and romantic you'll wish you were Gwyneth!
My Fierce Highlander is definitely a Must Read and you'll be so engrossed you won't be able to put it down! This one's a keeper!
I'm sure you won't want to miss the next book in the series either, so please keep an eye out for My Wild Highlander, also by Ms. Vonda Sinclair!
Rated 5 Delightful Divas by Shellyl!
Related Posts