MIA Case Files: Blood Relations by KC Burn
Publisher: Loose-Id
Genre: Paranormal, Erotic Romance, GLBT, M/M, Shape-shifter, Vampire
Length: Novel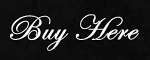 Summary:
Agent Cooper Wallace doesn't expect meet the love of his life while hunting an Umbrae-possessed vampire. Nor does he expect a scorching one night stand to lead to a lasting relationship. Meeting Frazer Nyland challenges a lot of Cooper's expectations, though. Unfortunately, Cooper also doesn't expect his investigation of missing men to lead him to Frazer's home town and the discovery that the disappearances can all be connected to Frazer.
The police suspect Frazer is a serial killer. Cooper's agency suspects Frazer is a vicious, bloodthirsty vampire. Cooper is determined to prove them wrong, despite an obsessive cop who'll stop at nothing to take Frazer down. But the clues mount up, and Cooper begins to believe Frazer might be the killer. The realization comes too late, because Cooper's already done the unforgivable — he's fallen in love with an Umbrae.
If Cooper does his job and closes the Umbrae's portal, at best, he will destroy Frazer's memories of their love. At worst, Cooper's action will kill Frazer. Can Cooper do what's right and save the lives of nameless, faceless innocents if the price is the death of the man he loves?
Publisher's Note: This book contains explicit sexual content, graphic language, and situations that some readers may find objectionable: Male/male sexual practices.
Lasha's Review:
Blood Relations is the second installment in the MIA Case Files series which chronicles secret agents fighting supernatural beings named the Umbrae. In this novel, Cooper Wallace is hunting a vampire who is killing seemingly random people, the only link between the victims? Frazer Nyland. Cooper doesn't expect to fall in love with his suspect, especially when he thinks Frazer might be possessed by an Umbrae, but that's what happens.
This series continues to surprise me, taking the standard paranormal trope and flipping it around by adding a special paranormal unit that fights the bad guys. While each book is self-contained, reading them in order would help give the reader a sense of continuity and background. In Blood Relations, we get the unusual twist of an agent falling in love with someone he believes might be evil and despite his misgivings, Cooper starts a relationship with Frazer. As the killings get more frequent, Cooper has to decide between his lover and his job.
As a fan of any type of vampire novels, Blood Relations was a treat. While I did guess who the bad guy was early on, that did not deter me from enjoying the story of love, lust and murder. Cooper and Frazer have become my favorite couple in this series so far and I look forward to the next installment to see what supernatural creature shows up.
Rated 3 ½ Delightful Divas by Lasha!
Related Posts