Inheritance by Lissa Kasey
Publisher: Dreamspinner Press
Genre: Fantasy, Paranormal, Erotic Romance, GLBT, M/M
Length: 176 pages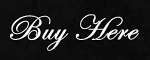 Summary:
As the only male studying magic in a female-dominant society, Seiran Rou's life is already on a precarious perch. Then he finds a dead co-worker on his doorstep, and Sei realizes someone is trying to set him up for the fall. It could be anyone—including his own mother, a powerful witch and leader of the Dominion, the ruling body of elemental magic.
Sei's only saving graces are his on-again, off-again vampire boyfriend, Gabe, and the mysterious Jamie, who wants to help him for reasons Sei doesn't understand. They may be all that stand between Sei and the Dominion's demands to control his magic. One man's devotion could be the key to save Sei's life and pull him back from the brink of losing his humanity to the magic he possesses.
Lasha's Review:
Lissa Kasey has set up an interesting world in Inheritance, which is the beginning of the Dominion series. The three prequels, Friction, Decadence and Resolute can be found on Goodreads as free reads. The setting is modern-day Minnesota, but in a world where witches and the paranormal is prevalent. Seiran Rou is a male witch in a female dominated world, and his mother is a powerful Earth witch who did not want a son, but a daughter to carry on their traditions. Sei has issues, from his OCD to his anxiety attacks to people winding up dead around him; his life is pretty much a mess, except for his on-again, off-again vampire lover Gabe Santini, who owns the bar where he works.
Told from Sei's first person POV, Inheritance is a new take on the good witch/bad witch theme. Set in a matriarchal society, Sei's problem stem from an abusive childhood and a lack of self-esteem. You will either love or hate Sei. Myself, I was mostly indifferent to him. No, it was Gabe, his vampire boyfriend who I was drawn to. Gabe's love for Sei in my estimation pushed the plot along. Gabe and Sei's romance unfolded beautifully and was the main reason I would recommend the novel.
Along the way, we have a murder mystery, witch politics and a very crazy villain, who wants Sei's powers and is willing to kill to get them. Tie this all together and you have an enjoyable paranormal read in which the world building is original and fresh. (Although for readers with triggers, there is a non-con scene in the plot; so be forewarned. But it is brief and sets up the plot for the sequel, Reclamation.)
Recommended for readers who like sci-fi and paranormal genres.
Rated 3 Delightful Divas by Lasha!
Related Posts