Games Boys Play by Fae Sutherland
Publisher: Amber Quill Press
Genre: GLBT, M/M, Contemporary, Erotic Romance
Length: 44 pages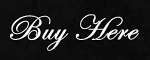 Summary:
Sequel to Amber Allure's best-seller Gambling On Maybe…
When Zachary West and Officer Stephen Miranda met two months ago, it shook up Stephen's boring, paint-by-numbers life in ways he'd never expected. Now, though still in the closet at work, Stephen is realizing that the things he feels for his sparkly, out-and-proud lover are way beyond just lust and intrigue. He's falling in love, but can someone like Zach live even partially in the closet? Zach's games of forbidden trysts and dangerous liaisons collide with Stephen's desire for more than just the moment at hand, forcing Zach to face one of his biggest fears–can he ever be enough for a real life hero? And should he even try?
Lasha's Review:
I must preface this review by stating I loved the prequel to this book, Gambling on Maybe. It was sweet, funny and had the best touch of hot sex combined with likeable characters. So, I was eagerly awaiting the sequel Games Boys Play, which takes up a little while after the first novella. Police officer Stephen "Stevie" Miranda and his utterly adorable lover Zachary West are still together, but not out as a couple due to Stephen's job. Instead of bemoaning that fact and putting pressure on his lover, Zachary devises fun sex games they can play to keep their relationship interesting until Stephen can come out.
What I loved in Gambling on Maybe were the things I liked in this book too. Zach was back as his irrepressible self, a walking fashion plate with a heart of gold and a sassy mouth that doesn't quit. How could Officer Hotness ever resist? I know I couldn't. Zach and Stephen are two of the most delightful characters ever to grace an m/m novel and have their own unique flare that works. This short story's plot depends on them having chemistry and Ms. Sutherland makes that work.
However, despite that chemistry, this novel doesn't progress their relationship much beyond the sexy games they play. It seemed like a middle step in a trilogy (think The Empire Strikes Back in the Star Wars universe) and not much characterization or plot was developed. While it was a fun, light PWP romp, I wanted more than that. I was hoping the issue of Stephen's job would be resolved, and while Zach and Stephen have come to an understanding on that front, something felt missing.
Overall, I've enjoyed this series and will be looking forward to any more in this universe. Recommended with reservations as noted.
Rated 3 ½ Delightful Divas by Lasha!
Related Posts