Full Circle by R.J. Scott
Series: Sanctuary, Book 5
Publisher: Silver Publishing
Genre: Paranormal, Erotic Romance, M/M, GLBT
Length: 113 pages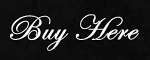 Summary:
Manny Sullivan is the backbone of Sanctuary. He has his fingers in every pie and when he spots Josh Headley where he shouldn't be, it is Manny that goes in and rescues him.
Josh is in Sanctuary witness protection after his dad turns on the Bullens. Not only is his dad a murderer but he finds out his ex was a liar who was using him for information. What started with the death of Elisabeth is drawing to a close and Josh and Manny are in the middle of it all.
When Manny risks his life, could it finally be time for Josh to risk his heart?
Evelise's Review:
The fifth installment, Full Circle, of RJ Scott's Sanctuary Series brings us ever closer to taking down the Bullen Family. Manny Sullivan, operative and tech professional, finds himself full circle in his life as he goes undercover for Sanctuary as a member of the mob.
After much cajoling with Jake, head of Sanctuary, Manny obtains the assistance of Josh Headley, who is in protective custody and is the son of convicted police officer/turned murderer, to act as tech support for his endeavor. Along with Manny and Josh, are Morgan and Nik, from Guarding Morgan. Manny finds himself drawn to the young man, not only for his technical wizardry, but his soulful disposition and striking good looks.
Once again, Ms. Scott has another winner to add to her ever-growing list of accomplished works.  Full Circle does not disappoint; with suspense, intrigue, as always, great sex, and a very interesting twist at the end of the story.  Of course this twist leaves the door wide open for more of this hit series.
Let's not forget about the dynamics of the characters either.  Both Manny and Josh have painful pasts and must work together to find the answers to ease their hearts and minds and then be able to strive for a successful future together.
One of the pluses for me concerning this series is that Ms. Scott never fails to have the men of Sanctuary (from other books) make important appearances in the next book. So many times, you read a series, and former characters are forgotten or barely mentioned.  This does not happen in the Sanctuary Series.  Ms. Scott takes special care in keeping the characters in the forefront of the newest novel with those in the previous one.
Ms. Scott never fails to make the men of Sanctuary real to the reader. HEA is an undertaking that must be strived for by all due to the nature of their jobs and Ms. Scott continues to give us that sense of reality. HEA is not easy when you work for an organization such as Sanctuary, but one that I always come away with seeing the light at the end of the tunnel.
Rated 5 Delightful Divas by Evelise!
Related Posts