Errors and Omissions by Lee James
Publisher: Dreamspinner Press
Genre: GLBT, M/M, Romantic Suspense
Length: 290 pages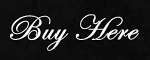 Summary:
Rock star Brent Hunter has a plan to get back to the top of the charts—until his jet vanishes en route to London. Four months later, a phone call convinces Austin Hunter that his brother is alive and in hiding. That, or it's all an elaborate and deadly confidence game.
Austin turns to private detective Kirk MacGregor to find the truth about his brother. As Kirk follows a trail of dead-end leads in the most perplexing investigation of his career, a strong attraction simmers between him and Austin, despite the fact they're both married.
Together they unearth a tragic family history of violence, pure greed, and a thirty-year-old fratricide as they take on the coldest killer since Hannibal Lecter. But deadly foes have nothing on the painful truths and even more painful losses Kirk and Austin must face… and none of that compares to confronting what they feel for each other.
Lasha's Review:
I decided to review Errors and Omissions after a friend read the book and recommended it to me for its mystery plot line. Set in Los Angeles and in the world of rock and roll, Errors and Omissions tells the tale of Kirk MacGregor, a rich private investigator whose been hired by the Hunter family to find their missing and presumed killed rock star son, Brent. (His plane disappeared over the Atlantic, or so they've been lead to believe.) This sets up the mystery aspect of the novel. Add in a homophobic contract serial killer, the attraction between Kirk and Austin (Brent's brother) and you have what I would call a mystery-thriller-romance novel that is more heavily geared towards the mystery genre than the romance one.
Now normally I like my romance novels to have more relationship development than Errors and Omissions gave me. And although I did not guess the identity of the 'bad guy' until the bitter end (quite a feat for a mystery lover like me), the book did not grip me on an emotional level like I hoped. I just couldn't connext with Austin, who seemed to be a caricature of a Southerner and unfortunately grated on my nerves. Plus the romantic in me felt too much of the novel detailed romantic liaisons that weren't the two main protagonists.
However, there were some things about the book I truly enjoyed. As I said the mystery characteristic of the plot was gripping, at times horrifying and finally jaw-dropping: everything you want in that type of novel. And the serial killer? Truly scary, up there with Hannibal Lector and Buffalo Bill from Silence of the Lambs.
So while I cannot recommend Lee James' Errors and Omissions as a romance novel, but I can certainly recommend it as a mystery lovers dream that deserves a look.
Rated 3 ½ Delightful Divas by Lasha!
Related Posts