Crying for the Moon by Sarah Madison
Publisher: Dreamspinner Press
Genre: Paranormal, Erotic Romance, GLBT, M/M
Length: 210 pages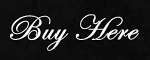 Summary:
Vampire Alexei Novik may have the teeth and the coffin, but he's given up the lifestyle for an old fixer-upper in the Blue Ridge Mountains. Weary of his past, Alex plans to keep to himself, but it seems his sexy, new neighbor, Tate, can't take the hint—a good thing, since it turns out he's handy for all kinds of things around the house. Tate even gets along with Alex's werewolf friends, though one of them pointedly reminds Alex that their friendship is a bad idea.
If a platonic relationship is a bad idea, the growing attraction between Tate and Alex is a disaster waiting to happen. Loving Tate will draw him into Alex's dangerous world, and Alex is torn between having the relationship he's always craved and keeping Tate safe. Tate won't take no for an answer, however, and seems to handle everything Alex can throw at him without blinking. Just when he thinks things might turn out all right after all, Alex's past catches up with him—forcing him to make a terrible choice.
Lasha's Review:
What a wonderful and original take on an old concept. The vampires and werewolves trope may never be the same again – and that is a good thing. Sarah Madison has created an amazing universe in Crying for the Moon with a unique band of characters; most especially vampire Alexi Novik and his human lover Tate. Throw in a pack of werewolves, an old lover bent on getting Alex back and you have an engrossing novel that I could not put down.
Sarah Madison was able to convey a sense of friendship between Alex and the werewolves, usually two species who despise each other, all of them outsiders in their worlds, which added to overall feeling of warmth to the book. Plus Tate's easy acceptance of all the supernatural beings in the book was humorous and engaging. But it was the chemistry between Alex and Tate that dragged me into the plot. Their initial attraction is evident and when they finally do get together…wow, who knew veterinarians could be that sexy, especially when there's a vampire involved, but Tate holds his own against Alex.
Overall, I adored this book. With solid characterizations, an engrossing and imaginative plot, a group of secondary characters who intrigued me (a sequel for Nick and Peter, please?), and a brand new turn on the old vampire genre, Crying for the Moon is in my top ten books I've read so far this year.
Rated 5 Delightful Divas and a Recommended Read by Lasha!
Related Posts