Cop Out by K.C. Burn
Publisher: Dreamspinner Press
Genre: GLBT, M/M, Contemporary, Erotic Romance
Length: 200 pages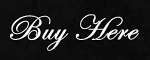 Summary:
Detective Kurt O'Donnell is used to digging up other people's secrets, but when he discovers his slain partner was married to another man, it shakes him. Determined to do the right thing, Kurt offers the mourning Davy his assistance. Helping Davy through his grief helps Kurt deal with the guilt that his partner didn't trust him enough to tell him the truth, and somewhere along the way Davy stops being an obligation and becomes a friend, the closest friend Kurt has ever had.
Lasha's Review:
This is the third book by author K.C. Burn that I have reviewed and they just keep getting better and better. In this novel, police detective Kurt O'Donnell and his partner Ben are seriously injured on the job. In fact, later, Ben dies. After his funeral, Kurt realizes that Ben was gay and he becomes friends with the grieving Davy, who had been Ben's secret boyfriend for ten years. The two men become close and it is then that Kurt's feelings change and he starts to want Davy not just as a friend, but as a lover too. Can Kurt and Davy overcome the past and find happiness together or are they doomed to be apart?
What I liked about this Gay for You story was the gradual transition of Kurt's journey from just wanting to comfort Davy after Ben's death to his realization that he's in love with Davy. There was no quick jump into the sack, then HEA. No, the compassion and friendship angle was easily the first 50% of the book, with rest being how Kurt and Davy deal with the fall out of discovering they have feelings for one another. Plus, I liked that this time Davy was determined not to be kept a secret, if Kurt really wants him, they will be out as a couple, not in the closet as he was with Ben. Davy's resolve to be out and proud made him a delightful character.
With tight writing, an interesting plot and solid characterizations, Cop Out was a noteworthy novel and I could foresee sequels. In fact this book was so good that if Ms. Burn wrote another in this universe, I would certainly buy it. Recommended.
Rated 4 ½ Delightful Divas by Lasha !
Related Posts