Clouds and Rain by Zahra Owens
Publisher: Dreamspinner Press
Genre: Erotic, Western/Cowboys, M/M, GLBT
Length: 250 pages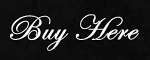 Summary:
Flynn Tomlinson has drifted for several years, working odd jobs when he needs the money and moving on when he doesn't. He's content with his freestyle life, not tied down, not responsible for anyone but himself. Then he comes across a Help Wanted ad in a post office in Idaho and meets Gable Sutton. Gable can't pay Flynn until he sells his horses, but a serious accident has left him unable to work his ranch alone.
Working with horses beats stacking shelves at the supermarket, and so Flynn agrees to Gable's terms. What Flynn doesn't bargain for is being captivated by this gentle, lonely man who captures his heart and moves Flynn to take on an incredible burden: saving Gable's ranch.
Ashe's Review
Zahra Owens delivers an emotionally charged love story in Clouds and Rain. Great, flawed, and amazingly complicated characters made this story stay with me long after I'd read the last page. It's really an example of how I like to read my M/M westerns.
Flynn's a loner, travelling the road, moving from place to place doing odd jobs. The thing he loves though, is ranch life, and he takes the chance at accepts a low paying position at Gable's rundown place.
Gable's aloof, he's moody, and he needs help. He's also scarred physically and emotionally. Flynn tries to make the place habitable and ease some of the burden off Gable's shoulders, but he can't really tell if Gable appreciates it or not. The man barely speaks.
Ms. Owens takes us into each man's head, showing us their fears and insecurities. Gable is attracted to the younger Flynn, but does his hired help feel the same? Flynn too questions Gable's interest. When these two finally comes together, it's not without its bumps and false starts. They finally settle into something resembling domesticity when Gable undergoes a trauma that takes much out the couple, physically and emotionally.
Clouds and Rain has its share of tearjerkers and Ms. Owens wrote those well. Each man shows his emotion, but none feels forced or wimpy. They're just strong men who go through some major hurdles in order to get to their happily ever after.
Rated 4.5 Delightful Divas by Ashe!
Related Posts