Chasing Seth by J.R. Loveless
Publisher: Dreamspinner Press
Genre: GLBT, M/M, Fantasy, Erotic Romance
Length: 220 pages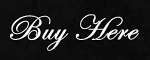 Summary:
Veterinarian Seth Davies comes to Senaka, Wyoming, looking for peace and anonymity, trying to escape his past. He's always been a target for trouble and pain, and Seth has had more than his share of both. Kasey Whitedove takes one look at Seth and assumes the worst. No white man could love animals the way the mostly Cheyenne population expects, and Kasey makes Seth's first days in Senaka more than unpleasant.
Then an accident puts Kasey in the uncomfortable position of eating crow—and helplessly desiring Seth—despite the danger of Kasey's life as a werewolf and Seth's stressful secrets. Chasing Seth down and keeping him safe from his past has just become Kasey's most important job.
Samhain Queene's Review:
Chasing Seth by J.R. Loveless is a heart wrenching, pain-filled story of overcoming fear, learning to trust and accepting love.
Seth's life has been filled with nothing but pain. He's looking for a fresh start in Senaka but the reactions of Kasey and other residents cause him to rethink his fresh start. Kasey doesn't want to trust Seth but circumstances force him to look at Seth in new light. Both men have to fight not only themselves but outside forces that want to destroy the tenuous bond they have.
This story had me crying, angry and happy. Seth and Kasey are powerful characters. The storyline is compelling and holds your attention all the way to the end. Chasing Seth is definitely worth reading. J.R. Loveless has crafted an amazing world.
Rated 4 ½ Delightful Divas by Samhain Queene!
Related Posts