Bulletproof by Mary Calmes
Publisher: Dreamspinner Press
Genre: Contemporary, Erotic Romance, GLBT, M/M
Length: 260 pages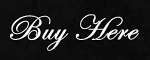 Summary :
Sequel to A Matter of Time I & II
Jory Harcourt doesn't have to go looking for trouble. Wherever he goes, it seems to find him—particularly when his partner, Sam Kage, is working undercover on a federal task force.
After the recession forces him to close his business, Jory goes to work as a matchmaker and event planner. From there, it's only a matter of time before his big mouth and up-front attitude make him the rope in a tug-of-war between a trust fund baby and a drug-smuggling criminal. Then, as if that situation weren't delicate enough, Jory's undercover lover shows up working for the smuggler.
Between the men who want him and the men who just want him dead, Chicago is getting a little crowded for Jory, so on the advice of his brother, his boyfriend, and the FBI task force, he heads for Hawaii… where a serious accident threatens his quality of life. Can Sam and Jory keep the faith and prove that their relationship really is bulletproof?
Samhain Queene's Review:
Fabulous is the first word that came to mind as I finished Bulletproof by Mary Calmes. I am so happy she gave us another thrilling ride with Jory.
As a fan of A Matter of Time I & II, I was excited when Bulletproof was released. From the moment you meet Jory, you love him. No matter how bad things are or crazy they get, he's steady and calm in his own special way. Jory is a character who leaves me smiling.
Sam is the perfect partner for Jory, and their connection is even more important in this book. With Sam being undercover, Jory's mind meanders down paths that only make sense to those closest to him. But with Sam gone for months and not knowing what's going on, Jory inadvertently weaves his way into the case Sam's working. The case begins to hit too close to home and Sam and Jory are forced to say and do things to keep each other safe. Like Jory says, "It's what partners do."
I love this couple, especially Jory. Ms. Calmes has kept him true to the scatterbrained, lovable character we first met in A Matter of Time I. If you are fan, you will definitely love this sequel. Jory and Sam are not to be missed in Bulletproof.
Rated 5 Delightful Divas and a Recommended Read by Samhain Queene!
Related Posts