Blood Howl by Robin Saxon and Alex Kidwell
Publisher: Dreamspinner Press
Genre: Paranormal, Erotic Romance, Fantasy
Length: Novel Plus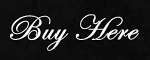 Summary:
Gun for hire Jed Walker doesn't figure it for a difficult job—a simple smash and grab retrieval—except his new client doesn't want money or goods. He wants shy, gorgeous Redford Reed, a man who turns Jed's world upside down inside a day. He is in no way prepared to fall hard and fast for his newest assignment.
Redford Reed lives his life locked in his grandmother's house, haunted by a terrible curse and watching the world pass him by until Jed shows up, sent by a man who will stop at nothing to claim Redford as his own. Teaming up with Jed is Redford's only chance at survival, but as the violence escalates, so does the tension between them. Even though they each finally have something to live for, now it's going to take all Jed's skill and every bit of courage Redford has just to stay alive.
Ashe's Review:
I admit to doing something I very rarely do before I decided to read Blood Howl by Robin Saxon and Alex Kidwell. I checked the reviews. None did this revelation of a novel justice.
Talk about laugh out loud dialogue, awesomely complex characters, and red hot sex. Jed and Redford are complete opposites. While Jed is nattering on a mile a minute with snappy comments to hide his true feelings, Redford is your typical fish out of water. He's quiet, used to his own company and burdened with a curse. Jed is supposed to do a snatch and grab, then hand Redford over to a client. That would've been easier and simpler if he hadn't lost himself with one look at Redford.
Robin Saxon and Alex Kidwell deliver such a gripping and fast-paced read with Blood Howl that this reader could do none else but hold on and just enjoy the ride. I loved Jed, loved being inside his head. It's plain fascinating to see how bewildered he is by his reactions to Redford and equally hilarious to watch him downplay them. He's always been about the job, good at keeping himself unattached and off the grid, but his hands are full with keeping Redford safe, keeping Redford's beast contained, and keeping his hands off Redford.
I felt for Redford the instant he was introduced. Adorably naïve and determined to save Jed from his beast, he's pulled out of the safety he's used to and into a world of violence and foreign emotions. It was moving to watch him discover sex and love with Jed and teach him about the same.
These two men needed each other and Robin Saxon and Alex Kidwell made sure they knew it. Blood Howl was equal parts emotional, humorous, and sexy. Of course it goes on my reread list. Blood Howl deserves to be read over and over.
Rated 5 Delightful Divas and a Recommended Read by Ashe!
Related Posts