Black Gold by Clancy Nacht & Thursday Euclid
Publisher: Loose-ID
Genre:LGBT Contemporary
Length: Novel Plus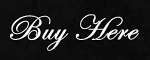 Summary:
Billy "Goldie" Goldean is the biggest pop star in the world and he's harboring a terrible, career-killing secret: he's gay. Even with song titles such as "Astral Glider" and "Winking Brown Eye," few question Goldie's squeaky-clean teen heartthrob status. That is, until Jethro "Jett" Black, an infamous womanizer and underground punk icon, names him in the pages of Rolling Stone magazine as the celebrity he'd most like to fuck.
After Goldie and Jett hook up at an industry party, Goldie's management dumps him, Jett's exes come back to haunt them, and even Goldie's mother makes a public plea for him to come to his senses. Goldie wants to trust his untamed new lover but the pressures of fame may tear them apart.
Publisher's Note: This book contains explicit sexual content, graphic language, and situations that some readers may find objectionable: Male/male sexual practices.
Samhain Queene's Review:
Black Gold was a rocking, passionate meeting of opposites that were meant to make beautiful music together. Clancy Nacht and Thursday Euclid did an amazing job of blending the superstar pop idol with the brash, hard edged punk icon. Goldie and Jett are that perfect mix of music created by acceptance and love.
When Jett's answer to a reporter's question gets back to Goldie, Goldie takes that as a reason to see the man whose music he admires live. Goldie slips into a one of Jett's shows as inconspicuously as possible. When Jett actually speaks to him like a person and not another rabid fan, Goldie's crush sends him careening down a path that could make or break him.
Jett doesn't realize the boy who helped him get ready before a show one night was his secret crush, Goldie. It's not until the night he crashes a party to inform a media mogul of his lack of respect for him and his "influence" that he's able to act on his feelings for Goldie. At first, yeah, he wants to bed the pale beauty, but he also wants to protect Goldie from the sharks and snakes swimming around him.
When Goldie and Jett take that next step fireworks aren't the only result. You'll cheer and jeer along with the boys but you'll also enjoy a wonderful story about opposites attracting and making beautiful music together. Clancy Nacht and Tuesday Euclid's collaboration in Black Gold was a rocking good time.
Rated 3 1/2 Delightful Divas by Samhain Queene!
Related Posts