Black Amaranth by Sasha Hibbs
Publisher: Evernight Teen
Genre: Young Adult
Length: 216 pages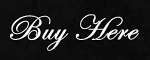 Summary:

Eighteen-year-old Ally Watson arrives home from high school graduation, more than a little annoyed that her Uncle Argyle—Ally's legal guardian and only surviving relative—didn't even bother showing up. But instead of berating him for his forgetfulness, Ally finds him in a life-or-death battle with a monster. Argyle manages to kill the creature, and gives Ally a parcel containing a destiny she never knew existed.

Ally, along with her best friends Michael, Jessica, and David, hurry to Georgia to uncover the truth of Uncle Argyle's secrets, and the meaning of the mysterious marks that Ally bears. Are the marks related to the blacksmith mythology of her ancestors? Who are these heavenly warriors who show up in the oddest of places? And will an ancient gypsy curse destroy the very things Ally fights to save?

Black Amaranth: a simple flower, a symbol with an ancient legacy, a conduit for prophecy…while faith and hope are essential to the journey, Ally soon discovers that love is the most powerful force of all.
Samhain Queene's Review:
I was drawn to Black Amaranth by Sasha Hibbs because of the mythology. I wanted to see how she tied that to the heavenly warriors. I was not disappointed. Ms. Hibbs carefully weaves fantasy, myth, and the paranormal into an intriguing coming of age story.
Ally is surprised to arrive home after graduation to find her uncle battling a monster. But it's the secrets that come out after that really send her reeling. Ally is drawn into a world she never imagines existed and must struggle to find her place in it.
Black Amaranth is beautifully written. And Ms. Hibbs has done a great job of weaving together all of the mystical pieces. This is definitely a book I would recommend to readers of Young Adult. I wanted to give it 5 Divas, but I need to know what happens next. I'm looking forward to reading the sequel.
Rated 4 Delightful Divas by Samhain Queene!
Related Posts