A Hole in God's Pocket by K. Z. Snow
Publisher: Dreamspinner Press
Genre: GLBT, M/M, Contemporary, Erotic Romance
Length: 186 pages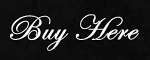 Summary:
When Greg Aubuchon brings home an inebriated man one night, he's merely playing Good Samaritan. What's the point of a twenty-five-year-old gay virgin having designs on a twenty-two-year-old straight player who just broke up with his girlfriend?
But… assumptions often prove erroneous. Faron Weaver's girlfriend was actually a boyfriend, and he's every bit as screwed up about being a promiscuous gay Amish man as Greg is about being a celibate gay ex-monk.
A bond forms between them, as bizarre as it is fitting, when Greg's current housemate moves out and Faron moves in. Although mutual attraction charges the air, their friendship remains chaste.
Other men disappoint and even hurt them, making real love seem like an impossible dream. Estrangement from faith and family fills them with guilt. They confide and commiserate and consider solutions, but nothing seems to be enough. Greg and Faron have a longing to belong that could send them back to the places they came from…unless they accept the blessing that's right under their noses.
Lasha's Review:
K.Z. Snow's A Hole in God's Pocket is a lush, lyrical tale of a twenty-five year-old former monk, Greg Aubuchon, who meets a former Amish man, Faron Weaver and find out they have a lot more in common besides religion. As these two men forge a friendship, they also discover a deep and abiding love for each other that threatens everything they've ever believed.
What I love most about this book was the tone and structure of the words. They were utterly beautiful and fit in perfectly with the setting and the plot of the story. Now, this book isn't The Thorn Birds, as Faron is sort of a little promiscuous and is not fighting the fact he's gay, but Greg like Father Ralph is lost and alone until he finds his soul mate (Faron). So, as a love story, this book shines, but readers who like graphic sex scenes should look elsewhere, as that wouldn't have fit within the confines of Greg and Faron's relationship. And while there might not be up-against-the-wall sex, A Hole in God's Pocket is deeply sensual and erotic in its own unique way.
Overall, everything about A Hole in God's Pocket was of the highest caliber: the writing, the plot and the characterizations. I cannot recommend it highly enough.
Rated 5 Delightful Divas by Lasha!
Related Posts