Vaughn's Bidding by Ava McKnight
Publisher: Ellora's Cave
Genre: Erotic, Paranormal Romance, Vampire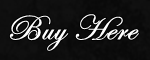 Review Copy Received from Publisher
Summary:
Zora has lived the past thirteen years in an anesthetized state. She logs long hours at work and takes sleeping pills at night, helping her to keep insanity at bay and the howling of wolves from her dreams. But memories of her family, slaughtered by a pack in Montana, haunt her. One night, her troubled dreams are interrupted by a man who urges Zora to return home—and finds an erotically stirring way in which to entice her to do his bidding.
Vaughn is a vampire. He's read Zora's thoughts for years, making his desire for her nearly unbearable, especially when she begins to fantasize about him. Vaughn responds in reality, but can his mind-blowing orgasms help Zora call forth the mystical power buried within her? Will their lust be a distraction or will it help them defeat the pack?
Publisher's Note: This story was previously published elsewhere under the title Keeper of the Night and has been revised for Ellora's Cave.
Von's Review:
Vaughn's Bidding is a story of self discovery and accepting what life already has planned for you. This is my first story by Ava McKnight and it was a great introduction to her paranormal world.
Vaughn has always been part of Zora's life, they've just never met. Their connection cannot be explained, it just is. For most of her life, Vaughn has bit back his urge to go to her, vowing to let her live in whatever peace she could find against her inner demons. Now lives depend on the unknown power that she didn't know she possessed, and Vaughn has no choice but to force her not only to acknowledge his presence, but also to do his bidding.
Since I love books that have heroines that kick butt and take names later, it's easy for me to like Zora. She started out as a fragile character, but quickly adapted and became strong with purpose.
At first, Zora was very skeptical about this man that haunted her dreams. With visions of the sexy stranger and feelings that were constantly growing, Zora knew that she could no longer deny the bond and attraction she shared with Vaughn. He also had answers to questions plaguing her from childhood. Desperate to finally know the truth, she decides to give Vaughn her undivided attention.
Vaughn was also a strong likeable character. The only weakness he had was his feelings for Zora. I loved the mind sex they had before meeting. It made for a sizzling prelude to their first encounter. Vaughn's ability to read Zora's thoughts proved to be a very sexy trait and made me like him even more.
The story was interesting and held my attention. I love vampires and werewolves, so Vaughn's Bidding was a great read for me.
Rated 4 Delightful Divas by Von!