Moon Touched by Vivien Dean
Publisher: Amber Quill Press
Genre: GLBT, M/M, Paranormal, Erotic Romance
Length: 155 pages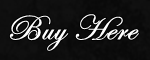 Summary:
Thomas Durling escaped his small-town upbringing for over ten years, until a single phone call draws him back. Told his mother has been diagnosed with early onset Alzheimer's, Thomas returns to the small northern Michigan town he once called home to find a mute stranger named Andre taking care of her in his stead. On the surface, Andre seems harmless enough, but Thomas has enough problems trying to deal with his mother's illness. He doesn't need a gorgeous young man to distract him, especially in a town that already drove him away once with its homophobia.
But Andre Nezat has nowhere else to go. A wolf without a pack, he's been on the run since witnessing his father's murder, always looking over his shoulder, never looking ahead. Taking care of Thomas's mother has given him a welcome sanctuary, as well as a place he can call home for a couple months. He wants to stay, but more importantly, he wants to help, even if Thomas isn't ready to accept that they can actually be friends.
Lasha's Review:
Vivien Dean's paranormal books are some of my favorite in the genre. In this novel, Thomas Durling is returning home to take care of his mom who has Alzheimer's. When he gets there, he finds another man in his childhood home: Andre Nezat. Andre has been helping out Thomas' mother and his presence intrigues Thomas. Andre, on the other hand, is cautious about everything. On the run from his pack, who murdered his father and tried to kill him, the attack made him mute and afraid. But the minute Thomas shows up, Andre is attracted to him and while his heart wants him to stay, his head is telling him run. Which will win out?
When I picked this book to review, I was immediately curious about how a paranormal book with shifters could also have a serious sub-plot and work. In Moon Touched, Ms. Dean is able to pull that off brilliantly. Thomas' mother's illness was an integral part of the plot, weaved in between the romance of Andre and Thomas and the suspense of Andre's past catching up with him. In fact, the realistic way Andre and Thomas deal with Mrs. Durling's illness was one of the best parts of the book for me.
Unfortunately, the paranormal aspect of the novel just wasn't my cup of tea this time. While Andre's injury meant he was a different sort of shifter, the whole pack in-fighting and grudges did not fit into the Alzheimer's sub-plot and for me distracted from the sweetness of that part of the book. Along with the fact that I just wasn't feeling the chemistry between Andre and Thomas, meant the first couple of chapters weren't as compelling as some of Ms. Dean's other paranormal books, as they did not draw me in as a reader from the first page.
So while Moon Touched might not haven been my favorite Vivien Dean book, I still enjoyed certain aspects of it. And despite my lower rating for this particular novel, I will continue to have Ms. Dean on my auto-buy list, as I truly enjoy her writing.
Rated 3 Delightful Divas by Lasha!