Mind Games (Incognito Series, Book 11) by Karen Wiesner
Publisher: Whiskey Creek Press
Genre: Romantic Action / Adventure, Suspense
Length: 134 pages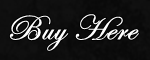 Summary:
After nearly 25 years, psychiatrist Jocelyn Dominica has determined the fate of every operative in the Network. When she's diagnosed with a life-threatening illness, her superiors decide it's time for her to choose a replacement and retire from service. After overhearing them discuss the options for her retirement, the mention of the death of her father more than two decades ago, and a traitor inside the Network or Oversight, Jocelyn realizes she's no longer sure who to trust. Are her superiors trying to save her…or end any possibility of threat she poses?
A fall that could have stolen her life as well as her memories puts her in the hands of a man who tells her he's her husband and he loves her…but may be trying to kill her.
Kathy's Review:
Wow! Okay, once again I'm feeling gob-smacked after reading one of Karen Wiesner's Incognito books; this time it's the eleventh book, Mind Games and all I can think of is Mind Games? It's sooo much more than just Games! and I'm not talking just about what Jocelyn and her lover went through.
My heavens Ms. Wiesner has a serpentine imagination! Frankly it's no wonder that the series has, even after eleven books, stayed so incredibly intriguing and even breath-stealing. I may have thought that she threw some curveballs before, but this time? I don't have the words to describe my feelings when I realised just where she had taken us… and I mean that it wasn't until the very end that the biggest of them became clear. There were some pretty big surprises throughout, and I thought those were amazing, but where we'd been taken when the book was finished was leagues from where we'd been when Mind Games started.
For me—and I know I've said this in regard to some of the other books, or characters, in the series—I was stunned when I discovered whose story this was, and how the two of them were connected. You could have knocked me over with a feather; then when I found myself more than a little sympathetic for what Jocelyn was going through… wow!
But I've also said that a number of times before. And, out of the blue last night, I came to the realisation that the reason for the surprise, if not out-and-out shock, about those who are featured in the books is that they are for all intents and purposes, complete and utter strangers. Even to people who'd known them for two-and-a-half decades… or more.
I may have *thought* that I knew what Jocelyn was like, but I didn't have a clue. And to find out just who the man in her life was? I didn't see that one coming at all. And I'm definitely not going to spill it here. If you want to know you're going to have to read the book for yourself. Of course if you're smart—and if you're reading Ms. Wiesner's books then I'd have to say you're smart indeed—then you'll work through the series just as I did.
Because with each story told, with each pair we get to actually know, everything becomes more and more clear. To be honest, although I know the who in book 12, I haven't clue one as to how this is all going to end. And as much as I may think I know exactly where the subterfuge comes in, even after these many books, I am not at all sure just where Karen Wiesner is going to take us. And in a series this long, well, who'da thunk it? Not me! And, if you've also been reading the Incognito series, and are honest, then you'll feel just the same… at least I hope you will because I'd hate like the dickens to be so on tenterhooks yet again, all by myself.
Rated 5 Delightful Divas by Kathy!