Mating Heat by Stormy Glenn
Publisher: Siren-Bookstrand Publishing
Genre: Erotic, Paranormal, Fantasy, F/M/M Romance
Length: 186 pages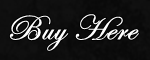 Summary:
Cort and Boone are best friends, working together and often loving women together. Taking a hot little blond to a motel and sharing her is nothing new for them. The lingering thoughts of the woman are. Neither of them can stop thinking about her. When they discover Nix being held against her will they jump into action but it's not the kind they are normally used to. They are suddenly able to shift into huge furry beasts.
Confused and shocked, they take Nix home only to discover Nix is an Other, as in other than human. She has powers, a life force, and a need for deep secrecy. She belong to a world Cort and Boone have never heard of but suddenly find themselves a part of. Their only problem? Someone else knows about Nix and she's at the top of their list of most wanted. Cort and Boone and their friends have to plan fast and work even faster to save Nix and the others of their kind that are in danger. But first, they have to figure out who the bad guy is.
Karyl's Review:
Mating Heat was a surprisingly funny story. Stormy Glenn creates strong willed heroes and heroines that play well together on paper. I didn't find the story line to be completely original, but it was still entertaining.
Nix goes out looking to get laid and finds Cort and Boone. They go back to a hotel and the next day the men can't stop thinking about her even though it's not normal for them to be like that. When they see Nix is in danger they change into furry beasts. When they find out that they are also Other, as in other than human, and that they need to do everything they can in their power to save Nix, things get interesting.
Nix is a strong woman who wants nothing more than to be taken seriously and to be loved. Cort and Boone don't know what to think about her and the new life they have stumbled into. The whole story makes for a comical book. The bantering between the main characters and the minor characters keep the book interesting.
I did like Mating Heat by Stormy Glenn. In addition, I found the sex scenes to be a little quick and without enough detail to whet the appetite, but the dialogue never got boring.
Rated 4 Delightful Divas by Karyl!