Maid for Master by Nina Pierce
Publisher: Elloras Cave
Genre: BDSM, Contemporary, Erotic Romance
Length: 87 pages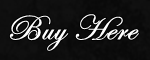 Summary:
Treat herself to a carnal weekend at the hedonistic retreat, XTC Resorts? That's not something Claire Calderwood, a three-time loser in the relationship department, would ordinarily do. But at forty-one, having a successful cleaning business is no longer enough. She wants a chance to let go of all responsibility, submit to a stranger's sexual demands and satisfy her darkest fantasies.
Jonathon Brierton has known his best friend's sister long enough to recognize her submissive nature. He would like nothing more than to have Claire bound naked and at the mercy of his flogger as he teaches her the sensual art of obeying her Master. At thirty-something, he's a successful real estate developer, owner of a BDSM resort—and hopelessly in love with the older woman.
When Claire follows him to his resort, Jonathon is certain he can keep his identity secret long enough to convince her that being restrained in his stocks is something that will satisfy them both. But lies, deceit and broken hearts may not be so easy to overcome.
Lily's Review:
After yet another failed relationship Claire decides to take the trip she and her fiancé had planned. However, this is no run of the mill vacation resort; it caters to its clientele no matter how dark their desires may be.
On her first night there Claire encounters a Dom who seems to know her every desire even before she does. Little does she know her wonderfully mysterious Dom is none one other than Jonathan, her brother's best friend and the last person she ever expected to find at the club. As she slips more deeply into the world that can finally fill her every desire, Claire will be forced to face her deepest desires and her deepest pain that until now she has kept hidden under a mask of control.
Maid for Master is a wonderful read that doesn't candy coat the road that Claire and Jonathon have to take in the BDSM world in order to become a couple. Ms. Pierce does a fantastic job of making each of the characters seem human and with that they each have their own set of faults and issues to work through. While at times I wanted to strangle both of them, this was a delightful read that I truly enjoyed and will read again in the future!
Rated 4.5 Delightful Divas by Lily!