Love's Bounty by Nina Pierce
Publisher: Self-Published
Genre: Romantic Suspense, Contemporary Romance
Lenght: 116 pages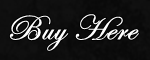 Summary:
A woman determined to protect her heart…
Landscaping in Delmont, Maine hasn't been DEIRDRE TILLING's only passion. Up until two months ago, it had included a live-in lover. Jilted for the third time in as many years, Deirdre's decided to give up on love. With her feet firmly planted on the path of one night stands, she finds herself heating up the sheets with a dark haired stranger she met at her new employer's party. But one night with the man who is both sexy as hell and compassionate, may not be enough.
An agent hell bent on proving himself…
DEA agent, AYDEN SCOTT, has a lot to prove after a disastrous drug bust in Miami three years earlier that left a member of his team dead. Working undercover as lead investigator, he's determined to bring down an elusive drug cartel smuggling heroin into central Maine. He'll use any means necessary to complete his objective, including sleeping with the suspected drug Lord's landscaper, Deirdre. He just hadn't expected the feisty redhead to be so much more than long legs and dangerous curves.
One night neither of them can forget…
Deirdre and Ayden both thought one sexually explosive romp in the sack would be the end of their relationship. But Deirdre's arrest for heroin possession and her father's near-fatal heart attack prompts Ayden to confess his true identity. When Deirdre is kidnapped by the drug cartel and used as a pawn, Ayden is forced to choose between his heart and his mission. The question is…who will survive his decision?
*** This book was also published under the title DECEIVE HER WITH DESIRE ***
Susan's Review:
This is the second book in the series by Nina Pierce about the Tilling Sisters. I had only gotten a glimpse of Deirdre in the first book so wasn't really sure about her character, especially since she had a female partner. Turns out the partner moved on, leaving Deirdre needing to refocus on her business as a landscaper and herself as a woman. Enter undercover DEA Agent Ayden Scott. There is great chemistry between these two characters that literally jumped off the page. Deirdre finds herself being wooed by the very man Ayden is out to bust, which makes for some interesting scenes.
Ayden Scott's character is a hat's off tribute to the kind of writer Ms. Pierce is. He is rough, sexy, deceitful, charming, sexy, idiotic, brusque, and did I say sexy? In order to catch his man, he has to play a role that is nothing like the man underneath. He plays it so convincingly, that I was cheering for the owner of the mansion Deirdre was working for to change into a good guy! But the author definitely turned me around. Fast action, erotic sex scenes, and characters that beg you to like them await you in Love's Bounty.
Rated 4 Delightful Divas by Susan!