Invitation to Ecstasy by Nina Pierce
Publisher: Ellora's Cave Publishing
Genre: BDSM, Contemporary, Erotic Romance
Length: 83 pages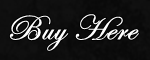 Summary:
A woman unwilling to trust… Sara Lancaster isn't sure accepting her invitation to a BDSM weekend at XTC Resort is a good idea—though she does have something to prove. Years of abuse at the hand of her former Master have taken their toll. Now, two years later, Sara believes she's ready to embrace her submissive side once again and enjoy the carnal pleasures of a younger Dom.
A man testing his limits… Derek Thomas has lost belief in his abilities as a Master. Accepting an invitation for Dom training could be exactly what he needs to regain his self-confidence. Challenged with an experienced older woman, he soon realizes wielding a flogger isn't always enough to break down the emotional walls and heal a damaged submissive.
Two people with something to prove… Sara and Derek sizzle with sexual heat the moment they step into the dungeon. The mind-blowing sex and physical pain may satisfy their bodies, but wounded souls and broken spirits just may require something even more intimate—their hearts.
Jae's Review:
A roller-coaster of emotion and some of the most emotionally dramatic BDSM scenes I've read in quite a while are contained within Invitation to Ecstasy by Nina Pierce. Ms. Pierce's writing is very enjoyable. There's a terrific balance of down-to-earth narrative, humor, and intensity that draws the reader along from the very first page.
Sara and Derek truly do sizzle as the blurb leads us to believe. Both characters come into the story with tremendous baggage, but through fabulous scenes, intense sexual encounters, and interactions with great secondary characters the journey to their happily ever after is enjoyable and fascinating to watch.
Nina Pierce has done an amazing job with Invitation of Ecstasy, and I look forward to reading more of her work in the future.
Rated 4 ½ Delightful Divas by Jae!