Gambit by Kim Knox
Publisher: Carina Press
Genre: Futuristic, Romance, Space Opera, Sci-Fi Romance
Length: 170 pages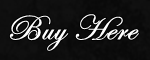 Review Copy Received from Publisher
Summary:
Captain Chae Beyon is a hustler, a mercenary pilot, a wounded woman who prefers her men to be easily thrown aside.
Daned Traern is a first-caste Ladaian bound by tradition and DNA to protect his race. He's willing to align himself with the hot space captain if she'll transport him home in time to ensure the right candidate is crowned-and thus prevent a bloody war.
Disguised as Chae's sex toy, Daned is erotically bound to her through living gold, alien tech designed to increase pleasure. When he frees himself, their passion only increases…but succumbing to temptation will bind them together-permanently.
But there's more at stake than their needs. As Chae is dragged into a world of insane princes and sentient stones, hired killers hound them across the quadrant.
And then, as only her lousy luck would have it, Chae must choose between the good of the galaxy and her own heart…
Bella Rogue's Review:
Gambit was an unexpectedly wonderful story. Ms. Knox is a new author to me and one I will definitely be keeping an eye out for because not only was this story written excellently, but… there's talking furniture, folks. I don't mean cheesy PeeWee Herman talking furniture, but…well you'll have to read it to find out.
This is a brisk and fun tale at 170 pages. The story starts with the heroine of the story, Captain Chae Beyon, strapped down to a slate of metal, with a truth-crawler forcing her to spew out every thought in her head. A truth-crawler is a synthetic bug that releases a toxin into the system, forcing whomever it stings to spew every thought from their mind. This is one of the many little inventions Ms. Knox has stuck in her book that has given it such a strong futuristic feel. Chae's thoughts are predominantly focused on Daned Traern, a Ladaian who is genetically programmed to protect his race. And he happens to be a very, very pretty Ladaian.
The story itself is action-packed, with gun fights, high-speed chases, royal intrigue and sex scenes that are made to singe the computer screen. The plot is nothing new in terms of action adventure stories and is neatly summed up in the summary of the book: Chae must get Daned to his home planet to make sure the right candidate gets crowned and thus prevent a war among his people. The twist is what makes the story so delightfully sassy: Chae and Daned are erotically bound by living gold, a piece of alien technology that ties two people together, linking their pleasure to each other and making it incredibly difficult to focus on anything but their own needs.
This could have been a terrible cliché. After all, the author needed to make sure that Chae and Daned played together but instead, Knox makes this one extraordinary detail sink smoothly into the tapestry of this story. It was not all wonderful, I admit. There are some kinks later in the story when it feels as if it should have ended but instead continues on. I found this a little awkward, though I did enjoy spending the extra time with Chae and Daned, because it felt as if the story had segued into a sequel of sorts without actually ending the first half.
This still doesn't take away from the fact that this is a brilliant story. Gambit is a well-written, funny, sexy and endlessly entertaining story with saucy banter and a wonderfully designed backdrop. I recommend this for anyone in need of an honest to goodness science fiction action story with a dollop of romance on top.
Rated 4 1/2 Delightful Divas by Bella Rogue!