Full Disclosure by Sean Michael
Publisher: Amber Quill Press
Genre: GLBT, BDSM, M/M, Erotic Romance
Length: Novella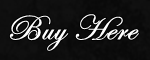 Summary:
Samuel Cavanaugh never thought the hardest part about being a lawyer would be keeping an administrative assistant, but with Jeannie on pregnancy leave, he's gone through five since he became a partner. Yet his newest assistant is Jarrod Tinsley, an attractive man who just might fulfill all his fantasies, even the ones he didn't know he had. Unbeknownst to Samuel, Jarrod has been hired by the law firm to investigate whether Samuel is "the leak," the person selling confidential information to the firm's opponents. Jarrod thinks it's going to be a run-of-the-mill job until he actually meets his sexy new boss, and then all bets are off. Samuel triggers in Jarrod every one of his Dom tendencies, and he knows instinctively exactly what Samuel needs to have all his fantasies fulfilled. Can Samuel and Jarrod survive the investigation and their attraction to each other, or will their fragile relationship go tumbling down in pieces?
Samhain Queene's Review:
Full Disclosure is a really good story by Sean Michael.
Samuel is swamped when his assistant goes out on leave. Then, he's surprised by her replacement. The man takes flirting to a whole new level, making Samuel crave whatever the man wants to give him. Jarrod is sent in to investigate corporate espionage. Someone in Samuel's law firm is selling secrets, and it all points to him.
What begins as a way to keep Samuel off-balance, turns into much more when Samuel responds to Jarrod's advances. One night goes from mind-blowing amazement to utter heartbreak the next morning. No matter what Jarrod is determined Samuel is going to be his.
I loved the dynamic between Samuel and Jarrod. The big-time lawyer turns into a quivering mass of need when his assistant speaks. They take risks, but trust is paramount between them. Full Disclosure is a great story. Kudos, Sean Michael.
Rated 4 Delightful Divas by Samhain Queene!