Eternal Love by Karenna Colcroft
Publisher: Pink Petal
Genre: Sensual Paranormal Romance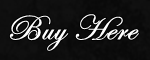 Review Copy Received from Publisher
Summary:
For over 900 years, immortal Rhys Trevellian has been in love with the soul of the same woman– his childhood love Gwen. Unfortunately, Gwen is mortal, and Rhys is unable to keep her with him. When he meets Gwen Davies in a coffee shop in his newest hometown, he immediately recognizes his lost love.
Gwen Davies has had a rough life, most recently having to run from her hometown to a small town in Maine to escape her abusive ex. In Rhys Trevellian, she recognizes something that strikes a chord in her. Although she has no memory of the lifetimes he claims she's shared with him, she knows he's her true match.
To remain together forever, Rhys and Gwen must escape those who seek to murder Gwen before Rhys can transmute her to immortality, and those who seek to execute Rhys for crimes he didn't commit.
Samhain Queene's Review:
Karenna Colcroft brings a new and interesting twist to the world of immortals. Eternal Love is the compelling love story of Rhys and Gwen. Rhys has loved Gwen for centuries and through many incarnations.
Their times together have always ended tragically. Rhys has had to watch her die at the hand of Purists, those who believe that mortals and immortals should not mix. When Rhys finds Gwen again he hopes this time will be better. But as soon as he finds her, the Purists and Gwen's ex Cole also find them. They go on the run seemingly just seconds ahead of their pursuers. They find out that not all of those claiming to help them really are. Betrayal from other immortals brings the danger closer to home.
With the combination of their strength and love, they are able to withstand whatever is thrown at them. Rhys and Gwen give true meaning to the term soul-mates. Rhys has determinedly, almost obsessively, searched for the only woman to ever claim his heart and soul. Gwen learns to believe in her own intuition regarding Rhys and admits her own love for him.
Eternal Love is full of suspense, intrigue and romance. Karenna Colcroft has done an amazing job of bringing together soul-mates and the world of immortals. Definitely a good book to curl up with.
Rated 4 Delightful Divas by Samhain Queene!