Duet by Eden Winters
Publisher: Torquere
Genre: Gay Erotic Romance, Historical, Paranormal
Length: 259 pages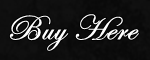 Summary:
The English are an evil not to be tolerated, or so Aillil Callaghan believes, and Malcolm Byerly, the Kentish tutor Aillil's father brings to the Highlands to teach his younger brothers, is no exception. Their affection for the boys and a shared passion for the violin bring the two men together, and scarlet fever tears them apart. When a Druid priestess offers her aid, grief-stricken Aillil vanishes into legend, to be handed down from one generation to the next.
Over two centuries later, violinist Billy Byerly's arrival at Callaghan Castle for a concert feels like coming home. An old man presents him with a strangely familiar violin, and from its strings he draws melodies he doesn't remember learning. Billy doesn't believe in ghosts, but if the tales of the Lost Laird aren't true, then why does he dream of a dark-haired, kilted Highlander? And why is he haunted by the strains of a phantom violin? Two violins, one love. How many lifetimes?
Doug's Review:
Eden Winters has become a must-read author for me.Duet is the second book I have read by her, and once again, I found the story to be absolutely spellbinding and delicious. Typically I do not enjoy reading historical fiction and when I began this book, I thought, "uh-oh, what did I get myself into?" T my great pleasure, Eden created a book that handled historical fiction with authenticity, portraying a world in which the characters followed the norms of a specific time, yet she managed to highlight how certain emotions and feelings are timeless; especially love.
The story is crafted in a way I have not yet encountered. The first half of the book takes place in one time period, then there is a chapter that carries us through two centuries, and the remainder of the story takes place in the present. From the start, we meet Malcolm and Aillil, both men who have issues that they must overcome before being willing to accept another into their life. When Malcolm and Aillil meet, their attraction is immediate, although we must suffer through several scenes where they posture until they finally connect.
The fact that this book seems to span more than one sub-genre within m/m erotic romance is one of the traits that makes it such a fantastic read. You begin with a historical piece, but once you transcend into the present, you realize that the time period may have changed, but that the story remains the same. Characters that existed in the past resurface as new characters in the future, ghosts of their past selves revealing themselves.
Central to both time periods is the love between Aillil and Malcolm. As if drawn together by fate, the stars, magnetism, and God all at once, this love is unequalled. I'm talking Romeo and Juliet level here. It has been quite some time that I have felt this level of angst and longing to see two protagonists find their happily-ever-after. What both heroes must endure to finally be together is far beyond what is normally covered in most novels out there.
Some might feel that crossing sub-genres is confusing and perhaps distracting, and if you are a person who wishes to stick with one sub-genre from the beginning to end of a story, this book is certainly not for you. But the magic of Ms. Winters's craft is at its best in this tale and her skill and putting together a complex story along a singular plot line is nothing short of brilliant.
On top of the depth of emotion, the sex between the two main characters is piping hot. There is something so erotic and raw about seeing two historical figures engaging in carnal love, uninhibited by the fears of disease and protection that contemporary stories must address. Aillil, a virile man, is nonetheless a tender and passionate lover and watching him love Malcolm made my heart race and my eyes sweat.
The first story I read by Ms. Winters was Angel of 13th Street which was a contemporary romance. That story also tugged at the heart strings and drew readers in, forcing you to sit on egg-shells wondering how the story would resolve. Now having read Duet, I can say with confidence that Ms. Winters is a master at the art of creating strong characters whose love is compelling and whose struggles cause heightened levels of worry, stress, and ultimately celebration for lave achieved.
Rated 5 Delightful Divas by Doug !