Deep Down by Karenna Colcroft
Publisher: Siren-Bookstrand, Inc.
Genre: Contemporary, Erotic Romance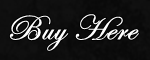 Review Copy Received from Publisher
Summary:
Six months after moving to Boston from a small town in Maine, Courtney Southard still hasn't gotten the hang of life in the big city. She doesn't know anyone and considers moving back home. When she's nearly mugged in a subway station, musician Tanner Wohl comes to her rescue, and Courtney sees a reason to stay.
Tanner is still reeling from losing his job and fiancée on the same day and is reluctant to let Courtney into his life, let alone his heart. However, as he gets to know her, attraction sparks, but can they let go of their fears and create a life together?
A Siren Erotic Romance
Shelly's Review:
Deep Down was an enjoyable read, but I felt like the characters seemed too young for the story. It was great that Tanner came to Courtney's rescue when she was attacked by a mugger, but once things between them progressed further, the interaction seemed too tame and innocent.
Deep Down is a good story, but kind of on the mild side, even though things were explicit at times. The storyline is romantic and Tanner is Courtney's knight-in-shining-armor and I loved that! If you're looking for nonstop sex, you won't find that here, but if you're searching for that cozy, romantic feel, this one's for you!
Rated 4 Delightful Divas by Shelly!