Dark Approach: Incognito Book 12 by Karen Wiesner
Publisher: Whiskey Creek Press
Genre: Contemporary Thriller Romance
Length: 291 pages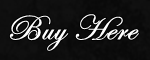 Summary:
Network operatives and lovers Lucy Carlton and Vic Leventhal have spent years living in shadows, the property of the covert organization they gave their loyalty to in the lofty pursuit of justice for all. Disillusioned, they're now determined to live their lives on their own terms. When the Network's arch enemies, a terrorist organization called R.E.D., secretly approach the two about defecting—freedom for information that will disable the Network—the couple must choose between love and loyalty. In the process, they jeopardize the Network's anonymity…and its very existence.
Kathy's Review:
The final story—Dark Approach—in Karen Wiesner's Incognito series was a surprise, but it was also exactly right. Vic Leventhal was a character about whom very little was ever revealed throughout the series, but he was also always there somewhere in the background. Finding out this was his story left me wondering what I had missed. And Lucy Carlton—I never would have thought that hers was a character we'd ever learn about… I wasn't sure I'd want to. When it's mentioned in the story description that she and Vic are disillusioned—well, that is no surprise at all. I don't think I've ever encountered Lucy when her disaffection for the Network wasn't front and center.
But, as usual, Ms. Wiesner knew exactly what she was about… you'd think I would have learned that by now.
I know I've said this in many of my reviews of the stories in the Incognito series, but the tension throughout Dark Approach was on-the-edge-of-my-seat thrilling and I honestly didn't know which way things were going, or how they'd work out.
I think that's one element about Karen Wiesner's books that really keeps me hooked: even knowing these are romances, I was just never totally sure that things were going to work out. Part of it is that many of the HEAs throughout the series are not typical of the genre but, because this is the Network, they make excellent sense.
I will say that, unexpectedly, I found this to be one of the more emotionally intense stories in the series, especially when one of the protagonists was not one of my favourite people. But Wiesener is a master at getting the reader connected and involved and that was never more obvious than in Dark Approach.
If you are a fan of intrigue and mystery combined with romance; if you enjoy a story that is tinged with darkness and if you enjoy the unexpected, then I strongly recommend Karen Wiesner's Incognito series. And now, with all twelve stories available—no waiting—this would be the perfect opportunity. Although be warned, these are not books that you're going to be able to zip through or that you'll be able to sit and read, one after the other, back-to-back. They are incredibly intense, emotionally as well as story and character-wise. But they are fantastically satisfying and while not your typical romances, they're riveting, compelling and ultimately re-readable.
I guess my next question is, are they available in print? Because, wow!, they definitely would be a wonderful addition to my bookshelves.
Ms.Wiesner, thank you!
Rated 5 Delightful Divas by Kathy!