Hello everyone and Welcome to our weekly contest page!
Each week, we will update the contests for the week and provide you with a link to click on so that you can enter the contests. In addition, under the winners' category, we will list who the winner is of each contest for the week, so that if you weren't able to drop by after the contest ended, you can still find out if you were the lucky winner. We hope these pages help you navigate our site easier and thanks for dropping by Dark Divas Reviews.
Good Luck Everyone!
Natalie Acres' Boot Scootin' Boogie Blog Tour
Cowboy Boots and Unfinished Business by Natalie Acres
Categories: Erotic Romance, Menage a Trois/Quatre, Western/Cowboys
Word Count: 82,954
Heat Level: SEXTREME
Published By: Siren-BookStrand, Inc.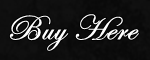 [Menage Amour: Erotic Cowboy Menage Romance, M/F/M/M/M, Multiple Partners, BDSM, sex toys]
The Remingtons are faced with tremendous loss. Their father is gunned down in front of them and after the smoke clears, the only thing left is their need for revenge and their desire to protect those they love.
Leaving their lover in Italy, the Remington brothers return to Missouri with a plan to lure their enemies to their familiar homestead. Once there, they meet up with Veronica Leigh, an intelligent operative who seeks more than retribution for Wilson Remington's death.
Veronica is in Missouri to discover a life she was never meant to lead. In the process, she finds a family she's ready to claim for her very own, but in doing so, shares in their grief and heartache before she finds her way home.
A Siren Erotic Romance
Now Available!
Cowboy Boots
CONTEST CLOSED
Lori Foster Giveaway
Men Who Walk The Edge Of Honor!!!
&nbsp&nbsp
&nbsp&nbsp
CONTEST CLOSED