Change of Tune by JM Cartwright
Publisher: Torquere
Genre: M/M Contemporary, BDSM
Length: 373 Pages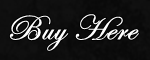 Summary:
Johnny Rayne has had enough – enough of being at the top of the rock music industry for the last decade, enough of constant touring and recording. He wants something more — just something very different. Moving to a farm in West Virginia, Johnny meets Sheriff Virgil Grissom on his first morning in the mountains.
The sheriff challenges Johnny in a multitude of ways – with overt machismo, disdain for Johnny's musician past, and all-around know-it-all-ness. The two men clash continually, and Johnny resists succumbing to the sheriff's brash charm until Grissom forces him to admit some very basic truths. One: Johnny's definitely attracted to men. Two: Johnny's definitely attracted to Grissom. And three: Johnny's definitely going to enjoy every moment of it.
KB's Review:
In a Change of Tune by JM Cartwright rock star Johnny Rayne discovers that making a living is not the same thing as making a life. Johnny retires from his successful band, purchases a place out in the country, and relocates to a small town in West Virginia where he meets Sheriff Virgil Grissom. Johnny is attracted to the sexy Sheriff but is he ready to admit that he is gay?
Johnny Rayne and Virgil Grissom's encounters are contentious and underscored by their simmering passion for one another. Johnny succumbs eagerly and rapidly to Virgil's relentless pursuit, and the resulting sex is H.O.T. as well highly erotic. Johnny finds small town living surprisingly enjoyable as he discovers new friendships with the local residents. His wish to live anonymously is understandable but unrealistic as he quickly discovers the locals are fully aware of his rock star status as well as his relationship with their Sheriff.
A Change of Tune is a fast paced novel that is jam-packed with several likeable characters. There is no angst and very little conflict as Johnny and Virgil work through the inevitable problems that crop up in new relationships. Overall, the plot is sound, but Virgil and Johnny fall in love at lightning speed, and there is a plot twist that is rather unbelievable. Johnny and Virgil's tendency to refer to one another as "the singer" and "the big bruiser" becomes annoying, and there are a few editing errors. But none of these faults detract from the overall enjoyment of A Change of Tune.
JM Cartwright has an engaging and descriptive writing style that easily carries this character driven novel. Refreshingly realistic protagonists, three lovable canines, and charming characters prove to be an irresistible combination.
Rated 4 Delightful Divas by KB!