A Brush of Darkness by Allison Pang
Publisher: Pocket Books
Genre: Urban Fantasy, Paranormal Romance
Length: 343 pages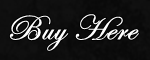 Summary:
Six months ago, twenty-six-year-old Abby Sinclair was struggling to pick up the pieces of her shattered life. Now, she has an enchanted iPod and a miniature unicorn living in her underwear drawer. With her lack of OtherWorldly knowledge, Abby needs all the help she can get. So when her Faery employer and some of her friends go missing, she must team up with the sexy and mysterious incubus who's been haunting her dreams. As Abby's sucked deeper and deeper into this dangerous world she barely knows—filled with daemons, angels, and faeries—she finds herself trapped at the center of it all. And she might not be able to escape…
Jae's Review:
A Brush of Darkness by Allison Pang is a unique and fascinating addition to the urban fantasy romance genre. Each character adds depth and drama to this story which centers on a very sarcastic young lady who appears destined to find herself in the most dangerous and daunting of situations.
As the story progresses the reader is taken deeper into the world that Ms. Pang has developed. I think readers are really going to enjoy Abby with her quick wit and engaging personality. She's completely out of her element in this world she's entered and I thought her character stayed true to form throughout.
I think the biggest thing I'm thankful for is that this is the first in a new series. I can't imagine not going back to Ms. Pang's world for another visit. That isn't to say that I was left hanging at the end of the story. On the contrary, A Brush of Darkness is nicely wrapped up so that the reader feels a resolution of sorts, but the desire to know more is certainly there. I without doubt want to know what Abby will find out next about the OtherWorld, about herself and even about a certain sexy incubus.
So, if you're in the mood for a hot urban fantasy romance, with tons of action, a suspense plot that keeps you guessing, angels and demons battling for souls, a sex starved unicorn with an underwear fetish, and super-steamy sensual scenes, then by all means pick up A Brush of Darkness by Allison Pang. It is a story that will have you laughing, gasping and on the edge of the seat wondering what will happen next.
Rated 5 Delightful Divas by Jae!
Allison Pang's Bio
A marine biologist in a former life, Allison Pang spends her days in Northern Virginia working as a cube grunt and her nights waiting on her kids and cats, punctuated by the occasional husbandly serenade. Sometimes she even manages to write. Mostly she just makes it up as she goes. She also loves Hello Kitty, sparkly shoes, and gorgeous violinists.
Reviews of A Brush of Darkness
"Allison Pang has crafted a remarkable, unique, and wildly entertaining debut! A BRUSH OF DARKNESS is a first rate, stand-out addition to the genre, and the world of Abby Sinclair is rich in lore, complexity, heart, and humor. It kept me reading into the wee hours of the morning, and has now found a place on my keeper shelf. I can't wait for more! Streak my hair pink and blue and call me an Abby Sinclair fangirl!"
–Kelly Gay, Award-winning author of The Better Part of Darkness
"Weird, wild, and ultimately wonderful, *A Brush of Darkness* is a joy from start to finish, with a completely unique mythology that's as fun to figure out as it is to read. I can't wait to see what happens next–and I want my own enchanted iPod!"
-Seanan McGuire, Award-winning author of Rosemary and Rue
"Unplug your phone and hang a do-not-disturb sign on your door. Allison Pang's refreshingly creative world building, quirky characters (the unicorn!), and razor sharp humor weave irresistible magic. If all that wasn't enough, some of the scenes in this book are so hot they'll scorch your fingers. I can't wait for more!"
-Jaye Wells
CONTEST
Good morning everyone,
Allison has agreed to give one lucky winner a copy of her debut novel, A Brush of Darkness. Woo-hoo!
So, here's the deal…
In order to be entered into the contest, all you have to do is leave a comment telling us what intrigues you about the book.
Of course this is an overnight contest; therefore, you will have until 6:00 PM (CST) on Wednesday evening to leave a response in the comments section. The lucky winner will be selected using the True Random Number Generator from RANDOM.ORG.
Now for the rules…
1. Must be or become a member of Dark Divas Reviews
2. Must answer the question
3. Must leave your name and email address in case you win
4. Must have some fun!
Good Luck Everyone and Thanks Allison!