Forever Dusk by Lisa Worrall
Publisher: Silver Publishing
Genre: Paranormal, Erotic Romance, M/M, GLBT, Halloween, Vampires
Length: 50 pages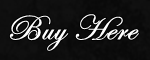 Summary:
Jonah reluctantly agrees to go to Forever Dusk, a theme club for wannabe vampires. Five minutes is long enough until he catches the violet gaze of the mysterious owner, Sebastian. Inexplicably drawn to the mysterious stranger, Jonah makes a decision that could change his life forever.
Self-confessed horror fan Jonah reluctantly agrees to accompany best friend Theo and his latest squeeze to a new club downtown. Dressing up like an Anne Rice reject was not part of the deal, but that's exactly how he finds himself outside Forever Dusk–the latest theme club for wannabe vampires.
After watching a fake vampire sinking his fake fangs into fake skin and drinking fake blood, and warding off an attempted assault by a drunk moron sporting fake contacts, Jonah decides to beat a hasty retreat.
Until he gazes into the beautiful, violet-colored eyes of Sebastian O'Keefe, the club's owner. Inexplicably drawn to this vision of tall, dark, and mysterious, Jonah makes a decision that could change his life forever.
CONTENT ADVISORY: This title contains a "happily for now" conclusion.
Lasha's Review:
Lisa Worrall's Forever Dusk is a short story about college student Jonah, who goes with friends to what he thinks is a Goth club and finds something much, much more in the club owner Sebastian O'Keefe.
What I liked about this paranormal story was Jonah and Sebastian. Their chemistry was palpable and scorching hot. It was their meeting that drove the plot of the book along and propelled the unexpected ending. My only niggle is I wished the book had been longer to give a deeper background on Jonah and Sebastian's histories before they met.
But overall, Forever Dusk was a fun, sexy and slightly dark novella that featured hot vampires, some well-placed humor and two main characters who oozed sex appeal.
Rated 4 Delightful Divas by Lasha!