The Gift by V.S. Morgan
Publisher: Decadent Publishing
Genre: Contemporary, Erotic Romance, Multicultural, M/M, GLBT
Length: 34 pages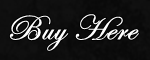 Summary:
At 22, rancher Wyatt Malone sacrificed almost everything, including the Dom he served and loved, to raise his younger brothers. Now, with the ranch running well, his grown up siblings surprise him with a trip to a Caribbean paradise and a date from Madame Evangeline's 1Night Stand. Taking his courage in hand, he fills out an application that bares his soul for a single night of surrender to a nearly forgotten passion.
Rafael is a Dom without a sub. His desires exceed the available men in the dungeon he frequents and memories of rejected love keep him aloof. Can the submission of a Montana cowboy free him or will the date be nothing more than another meaningless scene?
Evelise's Review:
The Gift is a touching and well-written story written by V. S. Morgan about a man tossed into adulthood much too young when he is left to care for his four younger brothers and manage a ranch after their parents were tragically killed.  For his 32nd birthday, Wyatt Malone's brother
s treat him to a weekend get-a-way, and utilizing the matchmaking service 1Night Stand, send Wyatt to a dating adventure on the Grand Turk island.
Wyatt, a submissive by nature, is tired of being the one to always bear the load and longs for the life he had ten years ago with his master.  He hopes the 1Night Stand service can help him feel whole again even if it is only for one night.
Upon arriving to meet his blind date, Wyatt runs into his old master Raphael Inez, who Wyatt soon learns is the blind date.  Raphael's sole objective is to give his cherished submissive the pleasure and release that he longs for and deserves.  Both men are still in love with each other, yet are not sure how to broach the subject, as Wyatt is expecting the date to be only for the night; a night that he would welcome to repeat itself forever. As the evening progresses, both Wyatt and Raphael realize that life is too short and love must be grabbed whenever and wherever one can.
Ms. Morgan's book is thoughtful of the characters circumstances and displays the respect and tenderness between Raphael and Wyatt.  The Gift moved me and had me cheering for the relationship to carry on even though it seemed the odds were against them.The book surely does not disappoint and I recommend that you give it a try.
Rated 4.5 Delightful Divas by Evelise!