Employee Relations by Wynter Daniels
Publisher: Self-Published
Imprint: Smashwords
Genre: Contemporary, Erotic Romance
Length: Novella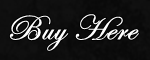 Summary:
After losing her job, boyfriend and home, Scarlet is forced to accept a job as a live-in nanny for a rebellious teenager so she can realize her dream of becoming a teacher. Ethan swore off relationships after the only woman he ever loved disappeared with his baby. When that child is dumped in his lap–an angry teen, all hell breaks loose. And the nanny has hijacked his heart.
Susan's Review:
Scarlet might have been having a bad day, but when Ethan offered her a job to be his nanny, her luck certainly took a change for the better. Losing her job was bad, but getting rid of the creep who supposedly was her boyfriend was a great moment.
Ms. Daniels really made Keith come to life. You could practically see the sleeze bag in full color in your mind. I enjoyed the by play between Scarlet and Ethan as well as their assumptions about the other. Employee Relations brought a fresh look to a common story line. The reader quickly realized that Ethan wasn't one of those dead pan dads who didn't put their child first. The love story between Ethan and Scarlet is well developed and feels real and legitimate. Moreover, readers will cheer for them and their love.
Scarlet's character was a bit weak but that seemed to fit the story line. I loved the element of a supernatural belief in Scarlet's superstition, but I don't believe it was woven into the story enough to make it add an integral flavor that I do believe it could have.
Rated 3.5 Delightful Divas by Susan!