WereWolf Fight League 1: Tor by Lynn Lorenz
Publisher: Loose-Id
Genre: GLBT, M/M, Paranormal, Erotic Romance, BDSM
Length: 156 pages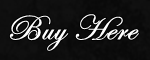 Summary:
To the Werewolf Fight League, Tor is a champion fighter. To his master, he's nothing more than a slave. When Tor's mate Jin is killed in a brutal cage fight, Tor never wants to fight again. His master, Marrack has other plans for him.
Sky is a beautiful young sex slave, trained to perform sex on whoever buys him. But Sky is special; he's a virgin and the man who owns him will be very lucky to be the first.
When Marrack buys Sky for Tor, his plan to get Tor back in the cage is set in motion. How could the big were resist mating the beautiful boy? Marrack has one month to get Tor back into shape and fighting again. Everything is riding on this –Tor's reputation, Sky's freedom, and Marrack's money.
Will Tor find love again with a slave boy, or will Tor be betrayed by his new mate?
Publisher's Note: This book contains explicit sexual situations, graphic language, and material that some readers may find objectionable: BDSM them and elements, exhibitionism, master/slave, violence (including rape).
Readers with a history of rape or sexual abuse may find elements of this story disturbing.
Samhain Queene's Review:
What drew me to reading WereWolf Fight League 1: Tor by Lynn Lorenz was the idea of the fight league and finding out what all was involved. What kept me reading were the strong characters and slow building love story of Tor and Sky.
Tor's life is shredded when Jin is killed by a crazed were. He falls into depression and anger, never wanting to fight again. But all of that changes when Marrack, his master, shows up with Sky. Sky has secrets and dreams of his own. If he gets Tor back into the ring, he gets his freedom.
Sky's dreams change as he gets to know Tor and falls in love with him. Tor will always have a place in his heart for Jin, but Sky has worked his way in alongside Jin. Tor and Sky's mating bond deepens from the time they meet until the fight. But something isn't quite right and neither are aware of it until it's almost too late.
Ms. Lorenz has provided a different take on the werewolf myth in Tor. She has woven an amazing story of love and loss and rebuilding. Tor will drag you in and not let go until you reach the end. I can't wait to see how this series continues.
Rated 5 Delightful Divas and a Recommended Read by Samhain Queene!