Nate's Deputy by Lavinia Lewis
Series: Shifters' Haven, Book #5
Publisher: Total E-Bound Publishing
Genre: GLBT, M/M, Paranormal, Erotic Romance
Length: 128 pages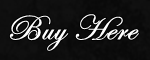 Summary:
Werewolf Nate Stanford is riddled with guilt over his brother Rick's death…so much so that when he meets his mate—Deputy Sheriff Jared Ambrose—he rejects him, believing he is not good enough for Jared and not worthy of being loved. The only thing that matters to him is buying his childhood home in honour of his brother's memory.
Since their father died, Jared Ambrose has taken on responsibility for his younger brother, whose drinking binges are constantly getting him into trouble. Jared's only hope of saving his brother is finding them a place they can call home. Jared wants to make Sheriff, but believes he'll never be elected if the residents of his new town find out he is gay. When he realises Nate is his mate, he knows it's not possible for them to be together.
But trouble in their small town and unrest in the supernatural council force them together and make them question their decisions. Can these two stubborn men conquer their demons and overcome all obstacles to carve out a life together?
Evelise's Review:
Nate's Deputy by Lavinia Lewis is the fifth book in the Shifter Haven Series, and just as I have enjoyed the previous four books, this one ranks up there as well. Nate Stanford works on the Crazy Horse Ranch, owned by the pack alpha Kelan Morgan, his mate and his family.  Nate's brother Rick used to be Kelan's beta and best friend before he betrayed the Morgan family and was also killed.  The fact that Nate had not spoken to his brother for two years prior to his death has slowly eaten away at him, thus making him think that he is not mate material when he encounters Jared Ambrose.  Jared also believes that he is not mate material. He takes care of his 21 year old brother Tristan, who seems to attract trouble and he has aspirations of becoming sheriff.  But, what town would elect a gay sheriff if they find out that his mate is a man?
Though circumstances continue to throw the two men together, one misunderstanding after another leads them to fight the bond that is growing, each believing that the other does not want a mate.  Eventually, with a little help, Nate and Jared stop denying their feelings and give into their growing lust.  The word, mate, is finally able to roll off their tongues with all the desires, love, and trust that should be accompanied with the word and passion it ignites.
We also meet Gregory Hale agent from the supernatural council, sent to investigate nefarious dealings occurring in Wolf Creek.  Gregory will also be featured in Ms. Lewis's next Shifter Series book.
I thoroughly enjoyed Nate's Deputy; as Nate and Jared are both loving men who want the best for their families, as well as happiness and love for themselves.  Ms. Lewis's style of writing is expressive and genuine and I felt all the pain, angst and love these two men endured and shared.  I look forward to reading the next book in the series as we continue to read about old friends and be introduced to new ones.  I highly recommend reading Nate's Deputy.
Rated 4 Delightful Divas by Evelise!