The Willow by Stacey Kennedy
Series: The Magical Sword, Book One
Publisher: Liquid Silver books
Genre: Paranormal, Urban Fantasy Romance
Length: 124 pages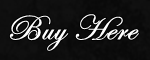 Summary:
In Carson City, Nevada a tragic car accident has claimed the lives of Nexi Jones' adoptive parents. For most twenty four years old, the loss could be overcome, but not for her. Now, without them, her reason to live has vanished and she is determined to end her pain.
The problem with that, it's not heaven she wakes up to, it's the Otherworld. Nexi must reconcile the truth about her past, and her heritage as part guardian/part witch, while she begins to train to join the Council's guard. But it's not the combat training that has her worried, its attempting to keep her cool around the luscious guardian, Kyden that's her biggest concern.
Before long, Nexi's skills are put to use as she begins to fight against the supernatural who have taken a human life. But nothing can prepare her for the journey ahead. Soon, she will find herself lost in a mystery, fighting to keep all she's gained while a vampire, Lazarus is threatening to take it all away.
Dharma's Review:
Stacey Kennedy has written a fantastic Earthworld/Otherworld story that introduces the reader to aspects of both worlds in such a way their coexistence seems not just plausible but a given. The descriptions of each world and characterizations of the inhabitants bring clarity and vision that helps keep the reader on track with the fast paced story line. Ea
ch character is brought to life with great descriptions and background information and somehow Ms. Kennedy is able to endear the reader to each one of them on various levels.
The Willow (The Magical Sword Book One) keeps the reader on the edge of their seat as Nexi is introduced to her past, her future and her heritage. While she is coming to terms with the idea of the Otherworld, she takes up combat training, learning to be a guardian, discovering she is a witch and then being introduced to Kyden. The sexual attraction just sizzles between the two of them and the reader eagerly wonders if they will ever get together. Will each of them be able to put away their own feelings of inadequacies? Will they have a 'happy ever after' ending? Will Nexi be able to adapt to her new world, new family and new responsibilities?
Stacy Kennedy takes the reader from one exciting experience to another with a very settling and endearing conclusion. The Willow is a must read for those who enjoy the paranormal and urban fantasy romance.
Rated 5 Delightful Divas and a Recommended Read by Dharma!