Under Fire by Catherine Mann
Series: Elite Force: That Others May Live
Publisher: Sourcebooks
Genre: Contemporary, Erotic Romance, Romantic Suspense, Action/Adventure
Length: 347 pages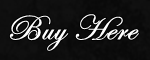 Summary:
No Holds Barred, In Love or War…
A decorated hero, pararescueman Liam McCabe lives to serve. Six months ago, her and Rachel Flores met in the horrific aftermath of an earthquake in the Bahamas. They were tempted by an explosive attraction, but then they parted ways. Still, Liam has thought about Rachel every day—and night—since.
Now, after ignoring all his phone calls for six month, Rachel has turned up on base with a wild story about a high–ranking military traitor. She claims no one but Liam can help her—and she won't trust anyone else.
With nothing but her word and the testimony of a discharged military cop to go on, Liam would be insane to risk his career—even his life— to help a woman who left him in the dust.
Shelly's Review:
Rachel and Liam met on a previous mission in the Bahamas. Once the mission was over they went their separate ways. Liam tried to stay in contact with Rachel, but she refused to return his calls. Now, six months later and in need of rescue herself, she's come to Liam for help. She still doesn't want to get involved, knowing he's already been married three times. She's not prepared for just how protective his alpha tendencies can be, and the attraction is hitting her full force. Liam can't understand why she's showing up now, but will always protect her, without fail.
Ooh, yes! Once again, Ms. Mann gives us an alpha hero that's impossible to resist! I think I fell in love with Liam myself (lol)! He's an outrageously hot, alpha, military man with more sexy in him than a man has a right to have…but isn't that why we love this series?
I love the camaraderie between the para-rescue men and their women and the additional emotions of the characters were a delight, which added to the depth of the story. The devotion to other members of their group is touching and the teamwork adds realism to the plot.
I love this series and I appreciate all the time, effort and research Ms. Mann puts into her books. There's a sizzle in the air in Under Fire that will hit you like a ton of bricks! The sex isn't overdone, but it's very well written and just may warm you up a little bit. You don't want to miss it!
Rated 5 Delightful Divas by Shelly!