Last Request by Arlene Webb
Series: 1 Night Stand
Publisher: Decadent Publishing
Genre: Contemporary, Erotic Romance
Length: 42 pages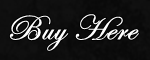 Summary:
Secrets:
Joan not only knows how to keep them, she hoards information. After all, blurting truths could prolong her life and that's not something she's willing to allow.
As a renowned journalist, exposing lies is Wesley's job, but being honest extends to revealing his own agenda as well. He admits on the application he's been asked to write a story kicking up any dirt he can on Madam Evangeline's dating service.
Desires:
Joan has a reputation to uphold. Labeled a promiscuous monster, authorities shouldn't be surprised her offer to finally tell them where the skeletons are comes at a price. One date, one night, one final fling.
Wesley doesn't need one date, one night, a simple fling. Women eyeball him all the time. He knows some hookup service can't find him his heart's desire, a sweetheart to cherish for a long and committed lifespan, but he won't make it a slam-dunk for them by saying otherwise.
Warning Notice: If secrets stay buried and desire is feared instead of embraced, electricity will flow and not in a good way.
AJ's Review:
Last Request is a compelling story with engaging characters that drew me in from page one. I couldn't help but wonder how Madame Eve would work her magic for Joan and Wesley.
Joan's last request is intriguing and had me wondering how this sweet, young lady ended up in such a precarious predicament. Although there were many people who had bad things to say about her, their comments were inconsistent with Joan's true nature. I must admit that my heart wept for her as she fought off the memories and the demons of the past.
Wesley is sexy, honest to a point, and won my heart for the compassion and love that he showed Joan during such a pivotal time in her life. I loved how he saw through Joan's facade and quckly understood what needed to be done in order to save Joan from herself. When the past and the present collide, will Wesley have enough time to save Joan and ultimately find their Happily Ever After? Only time will tell.
Although Last Request is a short read, it packs a punch and will have you rooting for the underdogs in no time. The secondary characters where somewhat of a filler, as the story primarily focused on Joan and Wesley, which for me increased the depth of this well-written story as we learned more about Joan's situation. I'm not sure how Madame Eve knows exactly what someone needs when they request her services, but the woman is right on the money every time.
I've read several books in the 1 Night Stand Series, but Last Request truly tugged at my heartstrings and made me want to know more about Joan and Wesley. I'd love to read a prequel and definitely a sequel about this young couple, but nevertheless, in just 42 pages, it's an engaging story that will keep you on the edge of your seat until the end. If you haven't picked up a copy of Last Request, then check it out. Joan and Wesley will quickly find a place in your heart as they did in mine.
Rated 4.5 Delightful Divas by AJ!
Idiot. Way to console the condemned woman. "Right. You're my wife." He reached, took a hold of her sash and untied it. "And I am your husband."
Her breath hitched as he jerked his belt loose and shrugged his arms free. Her gaze dropped as his dick reared out. He wadded up blue material, flung the garment, and turned back to her. She stared at him, his cock, and if he didn't have a respectable amount of inches waving hello, pre-cum dripping, he'd be concerned. Except, maybe he should be. Was that fear in her eyes?
"Sweetheart, you sure about this?" More important, how sure was he that a trial of Joan Bennett's peers had either been tampered with or composed of gutless sheep, pressured to put an end to the clamor for justice? Maybe Madame Eve held a voodoo doll of him in her hand right then.
Right. Blame about to have sex with a killer on anyone or anything but the dick that held him by the aching balls.
Joan's tremulous murmur pushed him to focus. "Can I…touch you…taste you?" she asked.
Oh God, oh God, oh, hell yes. He carefully dropped his fingers to caress her stomach. "Not yet, baby. I've been primed and loaded since the moment I saw you. If you do that, I won't last a second." Her chest didn't move, her lungs frozen as he slipped his hands under her robe and spread the material aside.
She stared at him, her eyes shining. "I want you to be fast. Like I'm your wife, remember?"
He smiled. "Yes, dear. You're telling me you have a headache?" He eased his knee to position himself over her. Her chest heaved, she squirmed toward him and he clasped breasts that felt tailor made, perfect size for his hands.
"Headache?" she gasped.
"Teasing, but really? No fondling, no savoring, no—"
"No more waiting," she whispered. "Please. Hard and fast."
Wesley lowered himself, propped on his elbow and took her mouth with his. He swallowed her moan, and rubbed her nipple. It became pebble hard beneath his thumb and it was his turn to moan.