Hell's Phoenix by Gracen Miller
Series: The Road to Hell, Book Two
Publisher: Decadent Publishing
Genre: Paranormal Romance, Gothic, Horror Romance
Length: 311 pages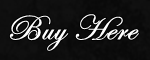 Also Available At: Decadent Publishing, Barnes & Noble, All Romance E-books, and Smashwords
Summary:
Hell's become more than just a playground for the wicked…
Going to Hell was supposed to save Madison, but knowing she's dead because of his failure leaves Nix with only one thing to live for. Revenge. With Micah's help he learns to use his Messianic power. Anything for Mads has become his mantra, even if it means killing innocents to gather the power he needs to succeed. A tsunami he unleashes on a Gulf Coast city is stopped with magical interference, and Nix is more than surprised to feel Madison in the opposing magic. Can he and Micah set a trap to lure her out?
Pandora's Box…once you open it, there's no turning back!
Madison has done the unthinkable, opened Pandora's Box to save Nix from Hell. And failed. She's willing to risk her own life to rescue Nix, but she worries about the welfare of her accomplice in the mission and leaving her son behind. Following up on a lead, she's ambushed by Nix and Micah. Shocked and hurt to discover Nix has become a willing participant of Hell, she's more certain than ever she won't escape the demonic fate her husband outlined for her. While in Hell, she discovers denying the emergence of her succubus is futile, which means getting Nix out of Hell after embracing her inner demon just became a very real dilemma…
AJ's Review:
"WICKED" is the word that comes to mind when I think of Hell's Phoenix, the second book in Gracen Miller's The Road to Hell series. Just when I thought this series couldn't get any better, Ms. Miller ups the anty and ROCKS MY WORLD.
Gracen Miller seemlessly transitions from Pandora's Box into Hell's Phoenix like it was just was yesterday. The graphic details of Nix's battle in Hell is intense, riveting, and left me in awe. When secrets come to light, the story heats up and the twists in the plot will keep you on the edge of your seat biting your nails wanting to know what will happen next. I simply couldn't get enough of this mesmerizing battle between Heaven and Hell.
Madison is fierce and a force to be reckoned with, so Micah, Nix and anyone else who decides to stand in her way better be prepared to do battle to the death. To be honest, Hell's Phoenix has me so excited as I write this review that I can barely contain my excitement in regards to what will happen next.
The plot is well thoughtout, the secondary characters all have a purpose in the grande scheme of things that's slowly being revealed one delicious page at a time, and the sexual tension between Nix, Madison, and Micah is guaranteed to set your panties on fire. Alessa's boldness, bravery and sarcasm provides an additional touch of humor that will make you smile and give her a "high-five" all at the same time.
Although I thought Pandora's Box would make an excellent movie, it has nothing on Hell's Phoenix. Actually, I think a television show of this fascinating series would be the bomb-diggity. I'd definitely watch it every week and shamelessly beg for more when the seasoned ended. Ms. Miller has penned a captivating story, with engaging characters who know how to kick butt and take names, enough sexual heat to rival Charlaine Harris' True Blood series, and enough fast-paced action to keep you engrossed until the every end. There are so many twists and turns in this tantalizing plot that you won't see some of them coming, which made Madison's gripping tale even more delicious.
If you have not picked up The Road to Hell series by Gracen Miller, then what are you waiting for? Trust me when I say that the battle between Heaven and Hell has never been depicted so vividly to the point that as a reader I wanted to join in the fun and kick some butt myself. Fallen Angels, Demons, Succubi, Heaven and Hell, where will the chips land when all else is said and done? Guess you'll have to the series to find out.
Bravo, Ms. Miller because you have hit the ball out of the park not once, but twice with your delicious story Hell's Phoenix. I can't wait to see what will happen next.
P.S., It's imperative that you read Pandora's Box first, as the books in this series cannot be read as standalones.
Rated 5 Delightful Divas and a Recommended Read by AJ!
"You'll heal her promptly," Micah growled, shifting back into his human persona, as he offered his legs as a pillow for her head. She'd have pushed him away if she could've managed to contort her body to that angle.
Madison gaped at the blood darkening her jeans and spreading down her thigh. "That hurts way worse than I thought being shot would."
"I need to get your pants off, Mads, to heal you." Nix's fingers went to the snap of her jeans.
She knocked his hands away. "You'll heal the others first."
"He shot the main artery in your thigh, Madison. You'll bleed out before he finishes with them." Micah compressed his lips together and spoke as if he ground his teeth together. "I've lost you twice. I will not lose you again."
"Death would at least grant me freedom from you!"
Micah's mouth flattened in displeasure. "Phoenix, I would ask you to do as she requests."
"Goddamnit, Mads, I swear I'll heal them immediately after I take care of you."
Madison glared at Nix. "E kawoja ciok tauqelv." I refuse your healing. Nix spewed curses in Xapil. "Impressive, you've learned how to curse in demon."
Nix scowled. "Stubborn."
Madison clenched her teeth in silent mutiny. Nix cupped the back of her head, tugged slightly and kissed her hard on the lips. Excitement zinged through her system. Her attraction to him always presented itself at the most inappropriate moments.
"I find that stubborn trait sexy, baby."
"Flattery gets you nowhere, Nix." She winced at the tug against her wounded flesh as he rested her against Micah's thighs.
"What does?" Nix jerked the hem of one pant leg up and tugged the blade strapped to her ankle out of its harness.
"Good deeds."
He brandished the knife he'd given her for her thirtieth birthday and grinned. "Does healing them count?"
"No."
Nix rolled to his feet and leveled her with his stare. "You're a hard woman to please."
"Cease the flirtations with my wife." Micah's grip on her shoulders intensified. "Heal those bottom-feeders, and then heal her."
About the Author
Gracen is a hopeless daydreamer masquerading as a "normal" person in southern society. When not writing, she's a full-time basketball/football/guitar mom for her two sons and a devoted wife to her real-life hero-husband. She's addicted to writing, paranormal romance novels and movies, Alabama football and coffee…addictions are not necessarily in order of priority. She is convinced coffee is nectar from the gods and blending coffee and writing together generates the perfect creative merger. Many of her creative worlds are spawned from coffee highs. To learn more about Gracen or to leave her a comment, visit her website at www.gracenmiller.com.