Pandora's Box by Gracen Miller
Series: The Road to Hell, Book One
Publisher: Decadent Publishing
Genre: Paranormal Romance, Gothic, Horror Romance
Length: 318 pages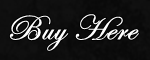 Also Available At: Decadent Publishing, Barnes & Noble, and All Romance E-books
Summary:
Where does the road to Hell begin?
What happens when your son turns homicidal overnight and your husband disappears on his way to work? Do you cower in fear or fight for your life? Madison Wescott fights against the odds. Distrustful of a God she doesn't believe in, she finds herself face-to-face with a world she didn't know existed and discovers her own soul is darkened with demonic connections.
With good intentions? Or by demonic design?
Phoenix Birmingham bursts into Madison's life in a whirlwind of sarcasm and sexual appeal. A hero for the masses—and for her jaded heart—but few will ever know the sacrifices he has made or the sacrifices to come. Discovering her entire life has been influenced by multifaceted paranormal beings, Madison is determined to defeat the apocalyptic blueprint fate has decreed, but only one man dares to challenge the supernatural forces manipulating them. Even with Phoenix's aid, can destiny be denied? Or will demonic design prevail while they pay the crucial price with their souls?
In a small, sleepy Alabama town the battle for mankind's liberty has begun…
AJ's Review:
Although Gracen Miller is a new author to me, she did not disappoint with her first book in The Road to Hell series. Pandora's Box is freakin'-fantastic. The plot is riveting with so many twists and turns that you will be engrossed from page one, the action is fast-paced, the characters are engaging and at times, scary as crap, especially Amos, and the sexual chemistry between Madison and Nix is smokin' hot.
Madison Wescott is a feisty, yet sweet, strong-willed, devoted, loving, mother who is determined to protect her possessed 5-year old son, Amos. I must admit that my hat goes off to Madison because there were times that Amos put the fear of God in me, especially as his attempts to kill her became bolder and more aggressive. Yet, the softer side of my psyche couldn't help but root for Madison in her plight to find help for her son. When I think of all the trials and tribulations that she's endured, I couldn't help but cheer for the underdog because that's exactly what Madison is when she quickly finds herself plummeted into a world that she never knew existed.
Enter Phoenix Birmingham, aka "Nix" who is sexy, strong, fearless, sarcastic, and has all of the characteristics of a "White" knight in shining armor with a few added quirks. Yet, you can tell from Ms. Gracen's vivid depiction of Nix that he's battling his own demons. So the question remains, can he help Madison save her son from the demonic presence that's made a home in Amos' little body? Only time will tell.
I loved how Ms. Miller allowed the story to play out. Moreover, her intense, descriptive scenes packed with blood and gore truly brought this horror story with paranormal elements to life. In fact, there were times that I thought Pandora's Box would make an awesome horror flick at the movies, especially if you enjoy movies like "Halloween" and "Friday the 13th".
Although there were a host of characters that popped in and out of the story, none of them took away from the plot and at times, helped increased the depth of the story. The primary characters were three-dimensional, easy to relate to, and simply leap off the pages.
Pandora's Box is a well-written horror story with a complex plot, unexpected twists and turns that will keep you guessing until the very end, engaging, lovable characters that you can't help but root for as they battle the demonic world, and a sexual chemistry between the hero and heroine that will send shivers down your spine and keep you hot and bothered in all the right places. Seriously, who wouldn't love a book that has an abundance of demons, fallen angels, succubi and enough action to keep your adrenaline pumping for days after the story has ended. So, if you haven't picked up a copy of Gracen Miller's. Pandora's Box then you're definitely missing out. I've always wondered what would happen when "Pandora's Box" was accidentally opened and now I know. I can't wait for the next installment in this tantalizing series of horror. Bravo Ms. Miller, you've hit a home run with Pandora's Box.
Rated 5 Delightful Divas and a Recommended Read by AJ!
"May I?" He held up the medical supplies.
She nodded and watched as he doused gauze with antiseptic. "Dr. Nix at your service," he said with a grin, two adorable dimples charming her where words failed.
Madison rolled her eyes, and tipped her head to the side to give him better access. He brushed her hair off her neck, back behind her shoulder. Such a simple gesture, yet it felt terribly personal. The air grew thick and sticky with her awareness of him. She shifted in her seat and crossed her legs.
Madison stared into his eyes. Green, she thought, his eyes were green, gorgeous and intense, with ridiculously long eyelashes women would fantasize about. If they didn't, they should. A flicker of compassion, concern, and something else she couldn't identify flashed in his eyes.
"Ready?" he asked.
The husky tenor of his voice forced her gaze to shift to his mouth. Nice, sexy lips, designed for kissing. She gave a mental shake but couldn't resist wondering how his mouth would feel on hers.
"Madison?" Humor deepened his voice, a touch of a smile tilted the edges of the lips she'd been fantasizing about, and she realized she still stared at them. "You ready?" he asked again, and her eyes widened in embarrassment over her foolish stupor.
She swallowed hard. "Yeah." She whispered past the lump in her throat and forced her vision to lock on the wall over his shoulder. Good God, what was wrong with her? Her pulse throbbed like crazy, and she felt woozy. Loss of blood! Must be why she reacted that way. No other explanation made sense.
Even though the antiseptic stung like hell, the gentle touch coming from such a gruff man surprised her. "It's not bad," he said, dabbing the blood away. "Just a nick."
Well, she could nix the blood loss theory. Exhaustion and stress were the only other excuses she could come up with. "I've suffered worse." Her voice sounded off, kind of hoarse. She tried to clear her throat delicately, but he must have noticed her unease, because his perceptive eyes met hers. Again, she thought she caught the edge of concern reflected in their green depths.
"This isn't the first time he's attacked you?"
"No. It's the first time he's tried to seriously kill me, though." She sighed as she closed her eyes, ready to give up fighting, the sudden tears threatening to fall. Okay, woozy and acting strange because of strain…not because of him. Seriously, as far as first impressions went, she wasn't impressed.
About the Author
Gracen is a hopeless daydreamer masquerading as a "normal" person in southern society. When not writing, she's a full-time basketball/football/guitar mom for her two sons and a devoted wife to her real-life hero-husband. She's addicted to writing, paranormal romance novels and movies, Alabama football and coffee…addictions are not necessarily in order of priority. She is convinced coffee is nectar from the gods and blending coffee and writing together generates the perfect creative merger. Many of her creative worlds are spawned from coffee highs. To learn more about Gracen or to leave her a comment, visit her website at www.gracenmiller.com.