Teach Me by Cassandra Dean
Publisher: Decadent Publishing
Genre: Historical, Erotic Romance, Victorian-era
Length: 233 pages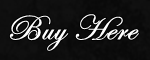 Summary:
Ever curious, Elizabeth, Viscountess Rocksley, has turned her curiosity to erotic pleasure. Three years a widow, she boldly employs the madame of a brothel for guidance but never had she expected her education to be conducted by a coldly handsome peer of the realm.
To the Earl of Malvern, the erotic tutelage of a skittish widow is little more than sport, however, the woman he teaches is far from the mouse he expects. With her sly humor and insistent joy, Elizabeth obliterates all his expectations and he, unwillingly fascinated, can't prevent his fall.
Each more intrigued than they are willing to admit, Elizabeth and Malvern embark upon a tutelage that will challenge them, change them, come to mean everything to them…until a heartbreaking betrayal threatens to tear them apart forever.
AJ's Review:
Ms. Dean quickly draws the reader into the plot with the opening scene of Elizabeth sitting in a brothel pondering her decision to embrace all of the erotic pleasures that such an establishment has to offer. From this point forward, the reader is taken on an emotional roller coaster ride with Elizabeth and James that encompasses: lust, desire, uncertainty, fear, passion, and ultimately love.
Although Elizabeth is a young widow who is questioning her ability to please a man, she embraces her new found sexuality with a boldness that is sensual and inspiring. You can't help but root for her as she takes on the wicked, yet at times dispassionate Earl of Malvern. However, one cannot deny that the chemistry between James and Elizabeth is electrifying, the banter is witty, and the sexual undertones are naughty enough to make a woman swoon.
James, Earl of Malvern, has a dark edge to him that at times left this reader conflicted. There were times that my heart wept for all of the suffering he had endured as a child, but there were also times that the stubborn man frustrated me to the point that I wanted to scream. The ole' saying "opposites attract" rings true for this dynamic duo that will leave you panting and begging for more as they heat up the pages with their sexual encounters. However, when the past and the present collide, will Elizabeth be able to save James from the darkness that's been plaguing his entire life? Will both of them embrace the love that is apparent to the reader from the very beginning in order to find their Happily Ever After? Only time will tell.
Ms. Dean has penned a captivating. well-written story with erotic scenes that will leave you breathless, hot and bothered in all of the right places. The characters are engaging and flawed, which helps bring them to life and make them more three dimensional. My only niggle is that one might consider this story more erotic in nature than historical, in spite of the Victorian setting. In addition, I felt that the transition that occurred regarding the big misunderstanding and the final conclusion could have been somewhat smoother, but that's all I'm saying because I don't want to spoil it for you. Overall, Teach Me by Cassandra Dean is a well-written story that will keep you engrossed from the beginning until the very end. The sex is hot, the characters are mesmerizing, the lust is palpable, the trials and tribulations are complex and the love is not only endearing, but also everlasting. If you haven't picked up a copy of Teach Me, then you're missing out. Bravo Ms. Dean for providing readers with such a tantalizing read.
Rated 4 Delightful Divas by AJ!
"Would you like a demonstration?" the Earl said, his voice wrapping around her, just as she had known it would. Deep. Husky. Mesmerizing. "Tell me." His lips traced the chord in her neck.
"Y-yes." The word stumbled out, made hoarse by a tone Elizabeth almost didn't recognize as her own. His hand still rested on the small of her back, heavy and warm through layers of clothing. What would it feel like if those layers were removed? If his naked flesh were against hers?
"As your expectations were for a verbal tutorial, we shall begin with such." His lips brushed over her ear. "First, we must determine if my touch is something you desire. Do you want my hand on your skin, my lips tracing its path?" One hand cupped her shoulder, its twin gently trailing up her back and then down, up and down, up…. "How will you react? Will you shrink from me or will you drag me against your skin, writhing as I leave no part of you in want of my flesh against yours?"
As he formed the sentences, she couldn't look away from his lips, their shape, the movement as he enunciated. Something tugged at her deep inside.
"Will you arch against me as I kiss you? Gasp as my tongue traces your nipple? Will your breasts be so sensitive I can make you come just from caressing them, my fingers plucking at your nipples, the pleasure almost exquisitely painful?"
The world narrowed, containing only him and his words. His rich voice seduced her even as his hands stayed motionless on her body, burning through the layers of her clothing. She wanted to beg him to touch her, caress her, anything to force a distraction from the images he painted.
"I'd trace the line of your collarbone with my tongue, burying my face in your neck to nip and bite. Then I'd explore the delights between your thighs, my hand, my fingers circling closer, ever closer to where you were desperate for them to be. My thumb would trace over you and you'd drench me, telling me you want me, my cock inside you, deep and hard, and I'd make you come like that, with my thumb against your clitoris as I thrust my fingers inside you, knowing you want my cock but tormenting you with the substitute."
Elizabeth's imagination ran rife and almost she felt him there, between her thighs. Some of his words were foreign, but he left her in no doubt of their meaning. This was what he'd show her? This was what he'd teach?
"I'd bury my face between your thighs, tasting what my fingers had explored. I'd make you come that way. Then I'd make you take my cock in your mouth, watching as you gave me pleasure as I had given you. And then…." He roughly cupped her chin. Ice blue eyes burned into hers. "I'd do it all over again."