Shelton's Choice by Dianne Hartsock
Publisher: Breathless Press
Genre: Contemporary, Erotic Romance, M/M, GLBT
Length: 43 pages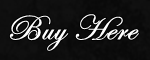 Also Available At: Amazon | All Romance eBooks | Bookstrand | 1 Place for Romance
Summary:
How does Shelton say good-bye without breaking his own heart?
After a year of bliss with Nevil, Shelton is offered the promotion he's been working toward at the bank. Unfortunately the new position is in another state, and Nevil doesn't want to move. As tension mounts between them, Shelton is given another challenge in the form of a besotted coworker. Torn between the pressures at work and at home, Shelton has to choose his future. That is, until Nevil takes the decision out of his hands.
AJ's  Review:
Shelton's Choice is a sensual romance between two men who are deeply in love with one another. Ms. Hartsock quickly draws you into this short, sexy read that's full of intense passion, drama, and scorching hot sex.
Although I haven't read the other two stories in this series, I instantly liked Shelton and Nevil because it was obvious that they genuinely cared for one another. Ms. Hartsock has created a realistic conflict in this mini-drama that occurs in every day life, which was refreshing. I loved that she allowed the story to play out and that both characters were man enough to admit when they were wrong. Ms. Hartsock does add a bit of a twist in the story that will keep you on your toes and add a bit of angst to your reading, but in an enjoyable way.
The dynamics between Shelton and Nevil is simply fantastic as these three dimensional characters with depth leap off the page and quickly claim a place in your heart. There will be many awe moments, but there will also be many moments that your panties are guaranteed to be wet because that's how hot this couple is in bed. The dialogue throughout the story is engaging and flows smoothly over the pages. Although there were a few minor editing problems, it didn't hinder the story. The plot is well-developed and will keep you immersed into the story until the very end, while at the same time, have you begging for more of this delicious couple.
Shelton's Choice is a delightful, sexy, tender love story that will warm your heart and set your soul on fire from the explosive passion that exists between Shelton and Nevil. If you're looking for a short read that's guaranteed to put a smile on your face, while keeping you hot and bothered in all the right places, then Shelton's Choice by Dianne Hartsock is definitely the book to read. So pick up the series. I'm definitely  going to purchase the first two books.
Rated 4.5 Delightful Divas by AJ!
"What's that?" he asked sharply when a soft burr filled the room. He bit his lip. He knew that sound. He'd been mesmerized the times he'd watched Nevil use one. He'd even participated a time or two, holding Nevil's shuddering body in his arms as Nevil came with a shout of abandoned pleasure.
He'd been hesitant to try it himself, though. He sighed, embarrassed by his timidity. Nevil caressed his hot face and leaned close for a sweet kiss.
"You're such a delight to make love to," Nevil murmured as if reading his thoughts. "Trust me. This'll blow your mind."
Shelton drew in a lungful of air and let it out slowly, relaxing his muscles. He heard a click, and the humming of the vibrator stopped. Nevil's quick breathing filled the room, and Shelton smiled at the sound of his excitement.
"Now where did I put the lube…? Oh, yes."
Nevil moved on the bed, and Shelton heard him fumble with the nightstand. The mattress sagged again, and Shelton held his breath as Nevil blew cool air over his penis, hard and ready for their games.
"God, Nevil," he groaned as Nevil continued to tease him, flicking his tongue along his aching shaft. He cried out in surprise when Nevil licked the tip. Slippery fingers pushed against his hole and slid inside him. Shelton squirmed blissfully as Nevil stroked the sensitive tissue.
The fingers withdrew, and Shelton caught his bottom lip with his teeth as he felt a strange pressure against his hole—not unpleasant, just different. Nevil must have used plenty of lubricant, because there was little resistance as he carefully inserted the head. A tingle spread through him as Nevil pushed the vibrator in deeper, creating little ripples of pleasure.
Nevil slid the device in and out several times, then rotated it. God! "Nevil! I can't…"
"I think we found the spot," Nevil murmured gleefully. "Do you like it there?"
"I don't…" Shelton groaned loudly, arching his back as Nevil nudged the vibrator in farther, then turned it on. Intense pleasure instantly swamped Shelton's senses.
"A little faster?" Nevil urged, his voice sounding thick.
Shelton helplessly tossed his head. "I don't know."
Nevil did something, and a feeling bordering on ecstasy burst in Shelton's brain. He couldn't think as waves of bliss danced along his nerves.
Nevil," he whimpered as his balls tightened, the pressure building toward climax. His body twitched, and he pushed his hips downward against the vibrator. He cried out, on the verge of coming, the exquisite pleasure of the vibrator almost painful against his prostate.
Then Nevil's hot mouth engulfed his penis, and it was all over. Shelton came in one quick thrust, his hips rising off the pillow. The orgasm went on and on, shattering him. He panicked slightly as a buzzing grew in his head. His lips tingled then went numb.
"Take a breath, dear."