Cowboy Boots and Unfinished Business by Natalie Acres
Categories: Erotic Romance, Menage a Trois/Quatre, Western/Cowboys
Word Count: 82,954
Heat Level: SEXTREME
Published By: Siren-BookStrand, Inc.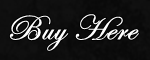 [Menage Amour: Erotic Cowboy Menage Romance, M/F/M/M/M, Multiple Partners, BDSM, sex toys]
The Remingtons are faced with tremendous loss. Their father is gunned down in front of them and after the smoke clears, the only thing left is their need for revenge and their desire to protect those they love.
Leaving their lover in Italy, the Remington brothers return to Missouri with a plan to lure their enemies to their familiar homestead. Once there, they meet up with Veronica Leigh, an intelligent operative who seeks more than retribution for Wilson Remington's death.
Veronica is in Missouri to discover a life she was never meant to lead. In the process, she finds a family she's ready to claim for her very own, but in doing so, shares in their grief and heartache before she finds her way home.
A Siren Erotic Romance
Now Available!
Cowboy Boots
Excerpt
Copyright © 2010
Prologue One
Wilson Remington wasn't ready to leave, but his sons arrived early and they weren't there without a harrowing purpose.
Remington was a wanted man. His sons and their men surrounded the two dark SUVs as soon as they disembarked. They assumed combative positions.
Their eyes were alert, their jaws set. Those making their cautious approach were prepared to die, but they wouldn't enter the gates of heaven before they first sent a few of their enemies straight through the fires of hell.
Wilson took a deep breath and examined his sons. He'd enjoyed too few opportunities to revel in the pride he felt, and even today there wasn't enough time to convey everything he wanted to say.
He watched each of his boys, studied their faces, and recaptured yesteryear's memories. Remembering their births, their first steps, their youth, and their inevitable training with the Underground Unit, he clutched to those limited images because they were his last.
In the distance, he heard the crushing of leaves crunching under a soldier's boot. Birds scattered, chirping when they departed. No doubt someone waited close enough to see beads of perspiration form on his brow.
Wilson Remington didn't sweat. If the assassin looked close enough, he may have been disappointed.
Wilson realized a light gleamed on the back of his head. He knew the shooter and the person who handed down the orders to kill, and by God, he understood why.
His sons wouldn't grasp the logistics of this particular hit, at least not right away. Instead, they'd remain as they had in the past and prove themselves anything but tolerant while they searched for the hidden objectives behind the reasons. They wouldn't stop looking for his killer, and the shooter behind him was undoubtedly there with one job to do, one task at hand.
Everything was just as it seemed—perfect, timed, even calculated to a fault. Death arrived. It didn't knock on his door with a light peck. Oh no, death came for him the same way he once lived. His last second crept up without a sound and then waited and watched for the perfect opportunity to announce its arrival with a sudden bang.
Sloane, Dusty, Logan, Benson, and Drew realized what was at risk when they came there for him. They'd insisted on transferring him to a safe house by themselves.
What a fucking mistake.
Wilson should've told Sloane to handle his brothers. He possessed the experience and the leadership to pull off anything he might have requested. Hell, Sloane could've sent them all on separate missions. Then again, this was the final goodbye.
Now in the line of fire, he faced his regrets. Could there have been another way? Did he want his sons to watch him die?
He gulped rather than allow himself one final inner debate, filling his lungs with the last intake of fresh air. The scent of death filling his nostrils only burned him with profound recognition.
He was a dead man. He would die in front of his sons.
"Dad?" Dusty greeted him with concern in his voice.
"Back the fuck up, Dusty," Sloane ordered, stepping beside his younger brother and slapping his right arm across Dusty's chest.
Fear etched a patchwork quilt of splotched recognition across his sons' faces in a matter of seconds.
Sloane's eye twitched. Leaves scattered. The trees blew a last sudden wind.
Yes, son! Yes! Get them out of here!
Wilson stepped a few inches to the left. The shooter behind him earned a clear shot, and Sloane hurriedly surveyed the area around them, glancing to the right and narrowing his gaze. But it was too late.
The second hand of life struck death. Wilson Remington's time was up.
"Dad!" Sloane screeched.
Armageddon began.
There wasn't a blaze of glory, but the shots heard would forever be remembered by those who fired them in retaliation. In the middle of the Midwestern fields once known as the Remington and Weaver ranches, Wilson Remington lay dying as the familiar sounds of a private war broke out around him.
Run, boys. Run.
He was tired of the controversy and the continual conflict. He lived as a warrior, fighting the wars no one else wanted fought. He didn't want his boys to die like he lay there dying. No, no one deserved to die an unknown soldier's death. Maybe this was the final lesson he had left to teach. He wanted his sons to remember how he departed this world so they never found themselves in their own pools of blood.
Sloane rushed toward him. "Dad!"
Wilson met his demise lying in his oldest son's arms. He felt Sloane's strength, but it wasn't enough to save him. His body turned cold. He couldn't see his sons, but he heard the agony, the kind of vocal expressions released by the enemy behind them once they were surrounded, losing a battle they shouldn't have engaged.
Yes, Wilson Remington was proud, but pride didn't save him from dying.
ADULT EXCERPT
Straddling her middle, he reached for the blindfold. "Call me your master and I'll make your day."
She shook her head and he said, "All right, you were warned." He slipped the soft blindfold over her eyes. She saw nothing, felt everything.
The ball of his hand massaged her mound. "You're ready now, aren't you subbie?"
"Yes, but my nipples."
"What about your nipples?" he asked, chuckling. "They're beautiful, by the way."
"They burn."
"Burn how?"
"For your mouth."
"I'll drop my head and drive you crazy if you'll call me your master one time. Just once."
"You get off on that, don't you?"
"Damn straight."
"How about I call you King Cock?"
He laughed. "How about I call you my little pussy cat?"
"Works for me."
"All right, King Cock it is," he said. "But only when it's appropriate."
He swatted her pussy again and she flinched. "More!" she exclaimed arching.
"More?"
"More, King Cock, more."
* * * *
Sloane heard something behind him and looked up to find a very amused pair.
Logan mouthed, King Cock, and Dusty simply shook his head.
His brothers must've found them on the monitor. He wondered how long it took them to yank their pants on. He placed his finger over his lips and motioned for them to sit down on the nearby leather sofa.
Logan's eyes were full of the kind of lust a Dom feels when he watches his submissive train, and poor Dusty looked like he'd already white-washed his denim Wranglers.
"Who's here?" she asked, raising her neck from the green felt.
"Me and you, doll. Now, about my king cock," he taunted, eyeing his brothers and shooting them a smile.
"What about it?" she snipped. "I'm tired of this game. I want you to fuck me."
Dusty leaned forward. His hands dropped between his legs and he observed.
"You do?" he teased. "With my fingers?" he asked, stretching behind his back and patting her pussy. At the same time, he reached around with another hand, too, and smacked her with the crop three times.
"Good God, Sloane, I'm wild for you. I'm so fucking hot I can't wait for you to rip into me."
"I know," he assured her. "I can't wait to feel that sweet little pussy milking my dick, doll."
He moved closer until his penis tapped her lips. "Suck it, subbie. Make me come."
She drew him in with the suction, relying on him to guide his cock in-between her cheeks. "Sloane," she said, kissing the tip. "I don't want to play anymore." Nuzzling his length with her cheek, mouth, and chin, she said, "Please, give me your body."
Sloane smirked and enjoyed watching Dusty and Logan squirm.
Holding her chin steadfast, he said, "Open, sub. Open and suck."
"I just said I don't want to play anymore." Between each and every word, she sipped at his cock, lapping at him like a hungry little kitten.
"I can see that," he said. "Want to use your safe word? Say the word and this is all over."
"Uh…" she swiped at the tip.
"That's what I thought. Now, take me in-between your cheeks, baby, and blow. Make it yours, subbie. Put a name on it if you have to, but suck like you mean business, sugar."
Her mouth swelled with his size, and she gave him one hell of an enticing thrill. She licked at his tip, twirling her tongue around the shape of his head, and then lapped at his shape, licking up and down as he thrust closer to her throat.
"Ah yeah, subbie," he said, now completely unaware of their audience. "That's my little sub, take my cock, honey. God, yeah, I'm so horny. I'm going to come."
Then, the little minx defiantly thinned her lips and stopped one hell of a great blow job. "What the fuck?" he barked.
"You don't come until I do."
Sloane eyed his brothers. Dusty and Logan shook their heads and acted like the biggest job they'd ever performed in their lives was in controlling their laughter.
"Funny," he growled. "And just for that, I have something to punish you with." He climbed off the table and worked quickly, which wasn't easy with a throbbing hard-on guaranteed to leave him with blue balls if he didn't get inside her soon. Pushing the batteries into the vibrator, he used his teeth to clip the end off a lube packet and saturated the toy before he moved the tip to her pussy.
The soft hum vibrated against her folds and she arched, trying to find the one thing guaranteed to penetrate sooner than his cock.
He motioned for Logan and Dusty. Dusty smiled when he saw the evidence of her moisture and Logan undressed. Hell, he didn't blame him. If he were in their shoes, he'd do the same thing.
Pushing the vibrator closer to her pussy, her lips spread, welcoming the invasion. "Yes, subbie, that's right. Do what comes natural." And then he shoved the toy inside her walls and stood back to observe.
Her hips flew off the table in about two-and-a-half seconds. She bit down on her lip and released the most sensual cry Sloane remembered hearing. "That's my girl," he encouraged. "Feel your orgasm. Take it. Submit to pleasure now, darlin'."
"What's it feel like, subbie?" Logan walked to the side of the table and slapped her pussy until she cried out for more. "Like that, do you?"
"Logan?"
"We're both here," Dusty grated out.
She smiled then and let the vibrator completely take over her body, rising and falling, her breath not her own to control. Unable to close her legs, she thanked Dusty when he cupped her breasts, kneading them like weighted balloons.
"Ah, Veronica, you have the most beautiful breasts."
"Well, shit," she said. "Don't just play with them. Suck my nipples before they pop."
"You're not in any danger of something so vile," he promised, licking the pointed gem just a little here or there.
"Feels good," she reported. "Ah, Dusty, I wish I could run my fingers through your hair."
He stared down at her rosy little nipples and adding some friction to her pretty beads, he clamped the rosy pearls and attached a golden chain between them. Giving her a tug before he moved away, he said, "Now you're perfect."
"All right," she said. "That's it. This is all I can stand. Take the vibrator out. Ohhhhh," she cried. "Ah, jeez, here I…come again!"
They stood back, thoroughly engulfed in the show she provided, and watched her lips part, her pussy accept, and the impalement of the vibrator as it danced in and out with her tight muscles controlling how deep or shallow the toy penetrated.
Dipping the cold clay colored stone into the lube, Sloane handed Logan the plug and said, "Now, you're going to stretch for me so when we take you, you're ready for the lovin' we want to give you."
"Okay," she said, in a quivering voice.
Sloane lifted her up, using both hands to spread her, and Logan used the tip of the stone to impale her ass.
"Oh, God….I'm coming again!"
"That's good, subbie. Orgasm. Find your pleasure. Ride it out."
"Oh! Oh! Take it out!"
Logan tapped the end of the stone. Dusty pulled at the nipple chain and her multiple orgasms were violent, her body shaking all over the place, leaving her in a damp pool of pure bliss.
"That's good, sugar." Sloane issued his approval, kissed her mound, and removed the vibrator.
Her bottom closed around the butt plug and he observed. Even though she couldn't see him, she must've known they watched her.
"Aren't you going to let me have it?"
"It's stuck," she announced.
"Stuck?" Sloane asked, amused.
"Yes."
"You know what I think?" Logan asked. "I think you love the feel of something buried in your ass."
"Yes," she readily admitted.
Sloane ran his fingers up and down her side. "Are you ready to fuck, baby?"
"God, yes."
Dusty lowered his lips to her nipples and kissed them, running his tongue over one hard point and then another. "Sweet baby, these little gems are so tight." Distracting her by kissing them, he pulled one nipple free of the claw-like contraption and then another.
She yelped when he released her nipples, but Logan quickly lapped at one while he took care of licking the other. "Shh," Dusty said. "Let us kiss the sting away."
Her body arched against their mouths, and she moaned in pleasure when Sloane fingered her pussy, lightly touching her folds, tracing the shape of them and then twirling one finger high into her channel.
Dusty pushed the blindfold away from her face. "Hi, you."
"Hi," she replied, breathless.
Dusty moved away from the table and undressed where she could see him. Sloane and Logan released the binds holding her to the table, disposing of all the toys in the process.
Approaching her again, Dusty kissed her and said, "We're going to reward you by taking you nice and slow."
She smiled. "Sounds like heaven."
"It is," he promised. "We're going to make easy love to you, baby."
* * * *
Dusty lied like a mother-fucker.
Her body felt like a soft pretzel loaded down with cream cheese by the time they finished with her, and she wasn't too happy about it.
While the sex was phenomenal, there wasn't anything slow and easy about the way Sloane took her. Thank God, at least he didn't have her ass.
Dusty fucked her ass, and Logan dominated her mouth, which thank goodness, he didn't waste any time putting to the best of uses. He'd fucked her silly for about a second and a half before he shot off like a rocket, his hot rocks slapping erotically at her chin.
Sloane was a different story. Whatever impression she gave him by taking him up on a little role play, he liked it—a lot. Even after Dusty slid away from her ass, he still hadn't found his release.
Tugging her toward him, Sloane pushed her breasts up to his lips and took turn about, playing fair with one nipple and then another, lavishing them with a tongue that never tired of the teasing.
Her legs bracketed around his middle, and her arms fell over his back. "Ride my cock, baby. That's good, sub. Milk this thing."
She felt her skin blush as he watched her bounce over him, enjoying the way he parted her folds and left room for nothing more than pleasure, silky sweet pleasure.
Sloane's size filled her. From the length to the width, he was actually a perfect fuck for her body, sealing off the opening as he plunged inside her walls. Her body seemed to pull him deeper and hold him in place. She felt every vein in every stroke as he ripped into her sex, and she held on to the moment because she knew if nothing else, the moments they shared were limited.
She wasn't going to submit to him because she liked Sloane Remington like this, riding him wild, watching that untamed lust unravel. It empowered her, put the balls in her court, and she enjoyed the fuck out of the way he made her feel like this—not like a submissive little honey ready to take his next order. Hell no, she was his submissive—like it or not—when she worked for him in the field, following orders.
Now, he was under her control. Gripping his shoulders, she rotated her hips to accommodate his. Her hair whipped around them. He framed her face and kissed her while she moved over him, keeping her leverage while he pumped closer and closer to his release.
"Come," she whispered against his lips.
"Ladies go first."
A MESSAGE FROM NATALIE
Thank you for hosting a blog stop during The First Annual Natalie Acres Boot Scootin' Boogie Blog Tour!
I'm excited to share information about the Cowboy Boots series in celebration of my new release, Cowboy Boots and Unsettled Debts. The third book in this romantic suspense saga, Cowboy Boots and Unsettled Debts is by far the 'hottest' of the series.
A Siren-Bookstrand LoveXtreme title, Cowboy Boots and Unsettled Debts introduces readers to Abby Rose and her team of seven fellow operatives. With a deadly mission in front of them, Abby's team members are forced to face regrets as they come to terms with the fact they've fallen in love with one of their own. Now, with Abby taking an inside position on a very dangerous mission, Abby's men work around the clock to make sure she leaves this assignment alive!
Hold on tight! This series moves faster than the hit TV show '24'
CLICK HERE TO FIND OUT MORE ABOUT COWBOY BOOTS AND UNSETTLED DEBTS~!
CONTEST
Good morning everyone,
We're going to buy one (1) lucky winner a copy of Cowboy Boots and Unfinished Business because this serious is smokin'.
To be entered: Simply leave a comment! Easy-Peasy for a Monday morning!
Now for the rest of the rules…
1. Must be or become a Google Friend Connect Follower (GFC) of Dark Divas Reviews
2. Must answer the question
3. Must leave your name name and email address in case you win
4. Must have some fun!
Of course this is an overnight contest; therefore, you have until 6:00 PM (CST) on Tuesday evening to leave a response in the comments section.  The lucky winner will be selected using the True Random Number Generator from RANDOM.ORG.
Best of Luck to Everyone!