Wyoming Triple Heat by Delilah Hunt
Publisher: Siren-Bookstrand Publishing
Genre: Interracial, Erotic Romance, Menage a Quatre, M/F/M/M, spanking
Length: 146 pages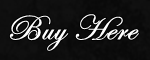 Summary:
Ménage Amour: Erotic, Cowboy, Ménage a Quatre Romance, M/F/M/M, spanking]
Stranded for more years than she'd like in Oak Creek, Wyoming, twenty-two-year-old Alexa Grey is a virgin with three problems. Out of the blue, the Kincaid brothers show up on her doorstep requesting she move onto their ranch for unlimited access to her body. Lexie is stunned, angered, and intrigued by the three cowboys who threaten to overtake her emotions.
Wealthy cattle ranchers Logan, Connor, and Owen have decided the only way to prevent a rift between them is to share the one woman they've each fallen for. Putting into motion their plan to have the fiery beauty belong to them, they invite Lexie for a week on the ranch. With her unbridled curiosity for sex, the only question is just what will it take to convince her to stay and trust them not to break her heart?
A Siren Erotic Romance
Maggie B's Review:
Delilah Hunt has written an entertaining book with Wyoming Triple Heat. This is a sexy story of three brothers who all fall in love with the same woman and decide that rather than one brother spending his life with Lexie, they all will live together in a ménage a quatre.
They initially plan to take turns spending the night with Lexie but quickly each discover they enjoy watching their brothers have sex with her, in a variety of ways. Lexie is a virgin initially but open to almost anything the men want to do with her body.
Wyoming Triple Heat is full of hot sex. My concern is the dialogue and plot reflect more of a porn movie script than an erotic romance novel. The men seem barely to know Lexie, although they claim to have wanted her for years. She also seems to barely know them, but agrees to spend a week having any kind of sex they want as an introduction to them and that lifestyle. The story was just a thin blanket for what is actually an account of sexual Olympics. The brothers act jealous if they find Lexie doing something with another brother, but then go on sharing her before becoming jealous again. It was just inconsistent. The brothers were horrified at the idea of sleeping in one bed with each other and Lexie, then proceeded to do exactly that.
There were several plot points that failed to be fully developed to the point they made any difference to the story. Lexie is black, the men are white. The could have all been purple for the impact that had on the story, so why even mention skin color. The men own a sugar refinery located somewhere on their ranch. I live near Sugarland, Texas and know exactly what a sugar refinery looks like and it isn't something you could stick in the corner of a ranch without a lot of highway, electrical, and water infrastructure. Why couldn't they have just been successful ranchers? The villains of the piece flit in and out of the story, again, without making much of an impact other than to burn part of the refinery and threaten to hurt Lexie.
Wyoming Triple Heat offers a great story but I was disappointed to discover it doesn't quite deliver on all of the potential.
Rated 3.5 Delightful Divas by Maggie B!