When You Dare by Lori Foster
Men Who Walk the Edge of Honor series, Book #1
Publisher: Harlequin Publishing
Genre: Contemporary, Romance Suspense
Length: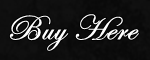 Summary:
Professional mercenary Dare Macintosh lives by one hard and fast rule: business should never be personal. If a cause appeals to him and the price is right, he'll take the mission he's offered. But then the lovely Molly Alexander asks him to help her track down the men who'd had her kidnapped—and for the first time, Dare's tempted to combine work with pleasure.
Fiercely independent, Molly vows to trust no one until she's uncovered the truth. Could the enemy be her powerful, estranged father? The ex-fiancé who still holds a grudge? Or the not-so-shy fan of her bestselling novels? As the danger heats up around them, the only anchor Molly has is Dare himself. But what she feels for him just might be the most frightening thing of all…
CONTEST WINNER!
Good morning everyone,
I hope that you're having a wonderful Monday morning. I must admit that mine has definitely been interesting.
Before I announce the lucky winner of a print copy of When You Dare by Lori Foster, I want to thank Deb for her wonderful review. If you haven't had a chance to pick up this series, you are definitely missing out.
With that said…the lucky winner is….
JEN B.
Please contact me off-line at darkdivareviews (at) gmail (dot) com to claim your prize.