Sins of Influence by India Harper
Publisher: Amber Quill Press
Genre: Contemporary, Erotic Romance, M/M, GLBT
Length: 140 pages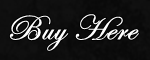 Summary:
For Commander Christopher Montgomery, everything had a place and a time. At home, running Pittsburgh's Zone Six, he was a respectable, upstanding commander. On vacation, he was a different man entirely, hopping from one hot young stud to the next. Then he met Kieran Phillips and his life turned upside down. But that was five years ago, and now Kieran has decided it's time to take their relationship from stolen weeks in tropical locales to something more lasting. When a promising young candidate joins the race for Pittsburgh's mayor, Kieran, a political consultant, finally sees the opportunity of advancing himself both professionally and personally. Chris never expected Kieran to walk into his office one day. But no matter how strong their passion for each other, they both know a relationship in the real world is no holiday, particularly when they wind up on opposite sides of the mayoral race. Sometimes what happens on vacation has to stay on vacation, whether they want it to or not.
Kelley's Review:
So you have a relationship for 5 years where you see your lover only a few times a year. No commitment, no interruptions from the outside world and not having to reveal to much of yourself. That arrangement was just fine according to Christopher. Why change something that was working so well?
For Kieran, this arrangement was what he wanted at first, but as time progressed, he wanted to explore their relationship further and maybe take it to the next level. Enter job opportunity that happens to be in the same town as Christopher.
This is how Sins of Influence by India Harper begins. As a reader, you get to experience the emotional roller coaster that these two men endure. Ms. Harper does a wonderful job with incorporating a political twist that keeps the reader engaged. The sex scenes are hot, hot, hot! The chemistry between Christopher and Kieran is electrifying. They are both so very sexy in their own unique way.
Their jobs collide and they face challenges that test their feelings for one another. I kept wondering what sacrifices would have to be made by each man in order for them to be together. Ms. Harper did a great job in expressing a valid argument from both men for what they believed was right or wrong.
I thoroughly enjoyed Sins of Influence by India Harper. It was interesting and exciting and kept my attention with no problem. I would recommend Sins of Influence with no hesitation.
Rated 4 1/2 Delightful Divas by Kelley !