Pretty Baby by Stormy Glenn
Publisher: Siren-Bookstrand Publishing
Genre: Erotic Romance, M/M, Paranormal, GLBT
Length: 199 pages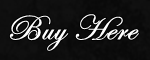 Summary:
Wolf Creek Pack 7
Erotic, Paranormal, Shapeshifter, M/M, Romance
Elliot Spencer has spent his entire life trying to live up to his father's strict ideals and make him proud. When he meets a sexy at a bar, he decides for once in his life he's going to live by his rules, and that includes going home with Tommy Nash. He just doesn't know until it's too late that going home with Tommy Nash will mean changing the way he sees the world.
Tommy Nash is captivated by the chatty little man he meets at the bar where he works. Taking the man home for a night of wild sex is a no brainer, especially when he realizes that Elliot is his mate. What Tommy doesn't realize until it's too late is that Elliot is a wolf shifter like him, and Elliot doesn't know it. By the time Tommy is able to get Elliot calmed down, it's too late. He's attacked someone and Tommy's family doesn't want him to become involved with Elliot.
Together, they have to fight his family, Elliot's family, and a few people in between that believe they shouldn't be together. Tommy's biggest obstacle is proving to Elliot that they belong together and by the time he does, it may be too late. Someone is after Elliot and Tommy doesn't know if he can save his mate, even with his pack's help.
Samhain Queene's Review:
I have to say that of all of Stormy Glenn's characters I think Elliot is my hands-down favorite. He made reading Pretty Baby all the more fun.
As part of the Wolf Creek pack, Tommy has seen a lot and knows his bad-boy reputation keeps him just barely on the good side of the law.  When he meets Elliot all bets are off and he's determined to take the talkative, over-eager little man home and claim him as his mate. Through unexpected complications and others out to destroy not only Elliot but the wolves in general Tommy and Elliot form a bond not easily broken.
Pretty Baby reminded me of the first book in the Wolf Creek Pack series, Full Moon Mating. Tommy and Elliot were just as well-crafted as Joe and Nate and you wanted to root for them just as much. Stormy Glenn's wolves and their mates are always a good read.
Rated 4 Delightful Divas by Samhain Queene!